Today's blog post is dedicated solely to Istation Español updates.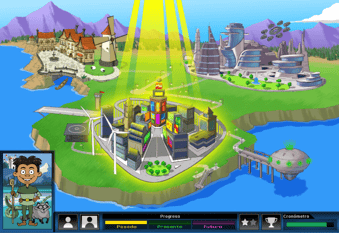 The Land of the Present within the World of Genres is now available for Lectura Avanzada (4th and 5th grade)!
First, students choose the Land of the Present within the World of Genres.
Next, they meet the main character, Alanza, who briefly overviews the genres taught within the Land of the Present via her phone.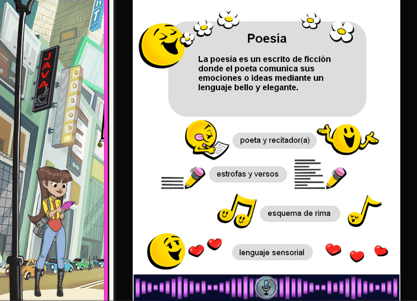 Lesson Structure
1) Intro to lesson with visuals: The 4th grade lesson intro includes an instructional hook that compares and contrasts an author's perspective of a hero. The 5th grade lesson compares and contrasts an author's perspective on the environment through two students giving a class presentation. Tips and notes are embedded in each mini lesson.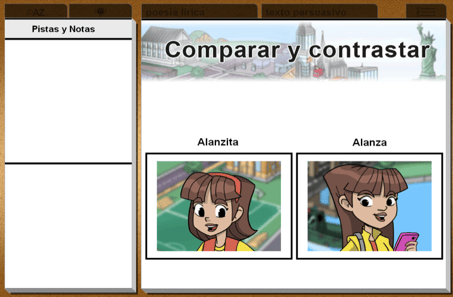 2) Teach with audio and visuals: Visual and auditory corrective feedback is incorporated throughout the Teach portion of the lesson. The instruction is differentiated across grade levels. Teaching tools include graphic organizers like Venn diagrams in addition to compare-and-contrast illustrations.
3) Guided Practice with short reads: Both fiction (poetry) and nonfiction reading selections (persuasive text) appear in each lesson along with a graphic organizer. Students are asked to compare the features of the two genres.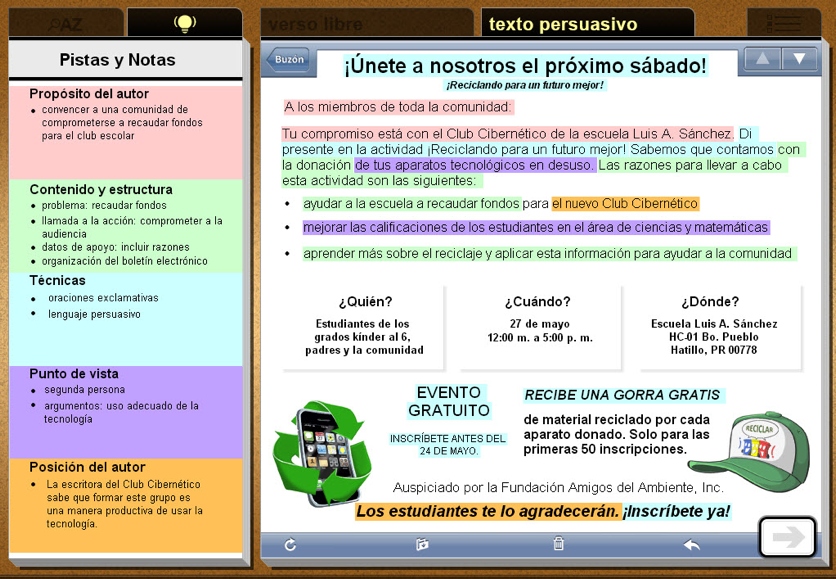 4) Genre exploratory scene: Following their skill lesson, students engage with the genres in an interactive exploratory scene at their own pace.
5) Independent Practice and quiz: Students read selections that highlight the genre's main characteristics for poetry (verses, stanzas, rhyme scheme and figurative language) and persuasive text (audience, topic sentences, problem, supporting details, and call to action). Then students take quizzes, which follow a standardized-test format.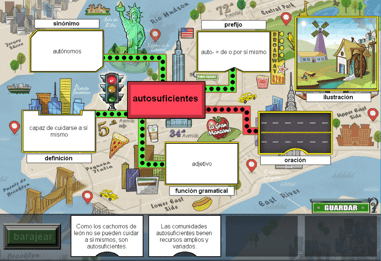 6) Reteach with a new selection and game: If a high performance scored is not achieved, the Reteach follows the same lesson structure, this time with reinforcement. Included are new questions, vocabulary words, and tips, and then a chance to compare the most recent selection with the previous one. This activity is scaffolded by a vocabulary and genre game that builds knowledge across subjects.
Get a printable copy of the Istation Español October updates in English here and in Spanish here.
Interested in what's new for Istation Math this October? Read about the updates here!
Stay tuned for more information on the October product release for Timeless Tales 2.0!