Each time Istation has the chance to work in a new state, it is an exciting time to reach a new set of young students and work to instill a love of reading that will last a lifetime. Istation has the privilege of working with more than four million students across the country — providing assessments and reading tools through an engaging product that is easy for teachers, parents, and students to use. We have found that our unique blend of assessment and classroom instruction that provides a customized set of suggested tools enables teachers to create a targeted learning plan for each individual student.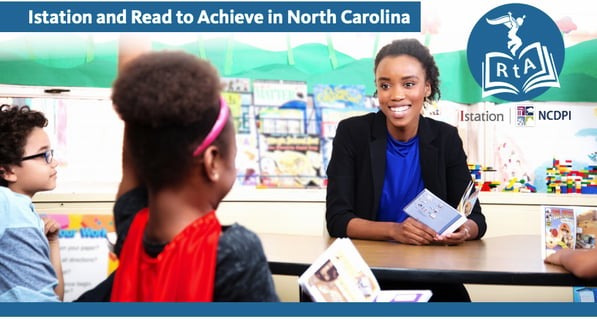 We are eager to get started in North Carolina and recognize that sometimes change and transition are not easy. Unfortunately there has been misinformation surrounding the recent announcement of our contract with North Carolina's schools, and we'd like to address questions about our program. We have already begun the important training and onboarding process for teachers and administrators, and we will continue to offer these sessions throughout the school year.
Istation programs consistently result in success for young readers across the country. Our products are produced through close collaboration with teachers and students and have proven results backed by research. Created by teachers for teachers, our products greatly reduce the time spent on administering reading assessments, including those required by North Carolina's Read to Achieve law. Our systems take as little as 30 minutes to screen an entire class of students, freeing up important classroom time for teachers to teach.
Educators are a critical part of the Istation process through their involvement in the assessment at every step, providing students with hands-on supervision and support. While Istation is considered fun and engaging for young readers via technology, all screens are simply not created equal. Schools and teachers have always used iPads and computers to further instruction and achieve a wide range of educational objectives, which Istation is happy to support. Istation is also capable of identifying and supporting students with learning disabilities and is already used in some states as a screener of risk for dyslexia.
We are honored to be chosen to work with North Carolina's students and educators — it is a position we take very seriously. We are committed to rolling up our sleeves and working closely with teachers and parents in the years ahead to deliver the results that North Carolina's students deserve.
To find out more visit www.istation.com/NorthCarolina.