Last year, Istation provided Istation Reading and Istation Home to schools throughout the state of Florida. This was an exciting venture for Istation; we were eager to help so many students grow and learn.
During the same year, Istation participated in a statewide reading performance study among Florida students in grades pre-k through 5. The study was conducted by The Morgridge International Reading Center (MIRC) at the University of Central Florida (UCF) throughout the 2014-2015 school year. Now the MIRC at UCF has released its Florida Report detailing the findings of its study.
The news inside the report is phenomenal: Istation is making a significant positive difference in student learning in Florida. The executive summary notes that elementary students in "every research category: grade level, academic level, geographical location, and Title 1 status exhibited reading growth."
According to the report's summary of findings, students, on average, exhibited growth. while students in 4th and 5th grade in academic level 3 who needed the most academic intervention demonstrated a greater amount of growth than those students in academic level 2. Furthermore, students who used Istation Home showed even greater growth than students who only used Istation at school. Additionally, of all the participating schools, 79 percent were classified as Title I schools, which traditionally serve underserved students.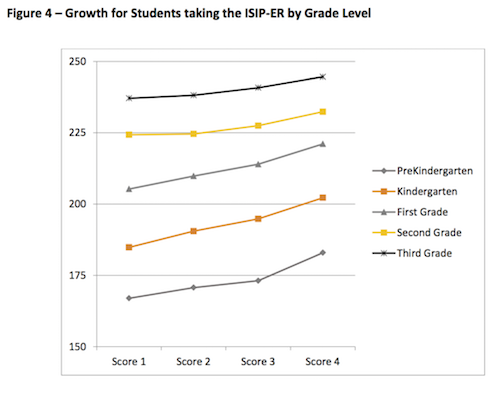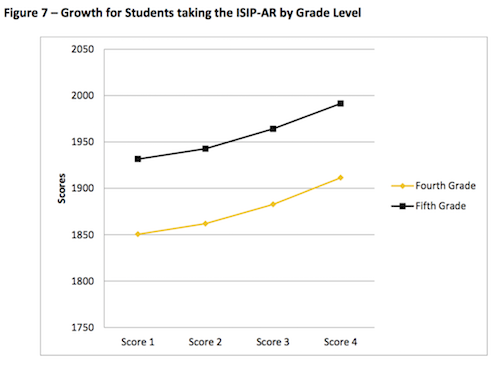 Participating students, who were able to use the program both at school and at home, were first sorted into one of three tiers through an assessment in the Istation Reading program. Based on this initial assessment, 58 percent of students were classified as "At Risk" and needing "intensive intervention." These assessments generated by the Istation program may "help teachers make informed data-based decisions to support students' continuous learning," according to the Florida Report. The Istation Reading program adapts to meet students' needs as they engage with the program, resulting in individualized learning and assessment for every student. The program also generates useful data for teachers and parents. The Florida Report also notes that scores for both Istation's Early Reading and Advanced Reading programs show "statistically significant" growth over the course of the academic year.
In addition to supporting student learning, Istation supports teachers too. With over 20 face-to-face seminars and numerous online webinars conducted by Istation in Florida, teachers "overwhelmingly indicated that they found the professional development sessions beneficial and of immediate use in their classrooms," according to the report.
While the MIRC Istation Research Project will continue, Istation is proud of these initial findings. In response to the report, Sandra Thomas, President and COO of Istation, remarked, "This report confirms our core beliefs: Istation supports educators, empowers kids, and changes lives. We are so proud of the students and teachers in Florida and look forward to our continued relationship. Together, we're making a difference."
Our free and interactive Istation Reading e-brochure provides an excellent overview of the program, if you'd like to learn more.