Istation Home usage leads to big gains and stronger school-to-home connections
Denise R. is a kindergarten teacher with a new-found appreciation for Istation Home. She was so impressed with the impact it had on her class that she shared her story with us. Keep reading to see why we had to share it with you!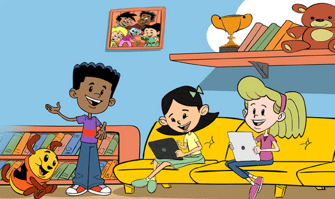 "My class was involved in a school-wide competition to track the home usage of Istation. Because I had seen a few of my children making steady gains on Istation due to additional practice at home, I decided to push this program. The biggest impact was with one of my Tier 2/Tier 3 students. He averaged four to five nights a week on Istation Home. He JUMPED up in his phonemic awareness and his reading improved more than I thought possible in just a few short weeks! The most compelling bit of data was the huge smile on his face when he talked about his reading and his hard work and fun on Istation. I am so impressed with the impact this made on my class that I would like to make [Istation Home] part of our homework next year. I am also looking into getting some grant money to purchase a few mobile devices for children to 'check out' if they don't have access at home. As you can tell, I am hooked on Istation Home because I have witnessed the academic growth of my students, watched their confidence bloom, and have received tons of thanks and praise for Istation Home from parents."
--Kindergarten Teacher Denise R.
Learn more about the critical support Istation Home provides to campuses trying to grow the school-to-home connection and extend learning beyond the classroom in this video. Students continue on the same learning paths, and parents can follow guided instructions.
We love to share success stories, so use social media to let us know about yours!