Georgia Matthews Elementary School of Garden City, Kansas, takes home the winning prize!
Istation ran a Kansas Participation Contest from November 9 to December 16, 2016, to motivate students and teachers to use Istation and get closer to closing the achievement gap among students. To win the contest, a school had to have the "highest average total minutes" spent by students on Istation Reading.
Prizes included red capes and portable Bluetooth speakers for each classroom teacher, red cape appreciation certificates for all students, and a $500 donation to the school.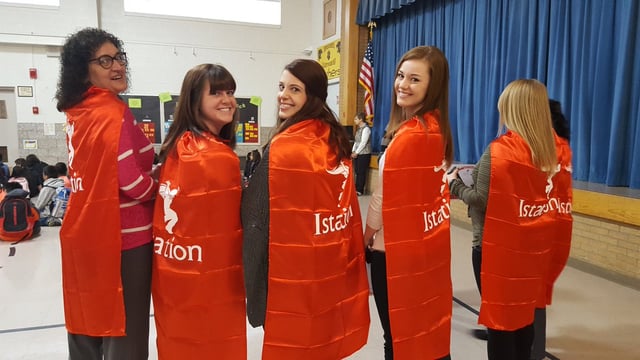 Carma Harman, principal of Georgia Matthews Elementary, and Leigh Ann Roderick, Garden City Public School's Director of Elementary Education, were both excited to learn that Georgia Matthews would be accepting these prizes. Istation's Tai Anderson set up a time to visit the school and conduct an award ceremony celebration on Tuesday, January 31, 2017.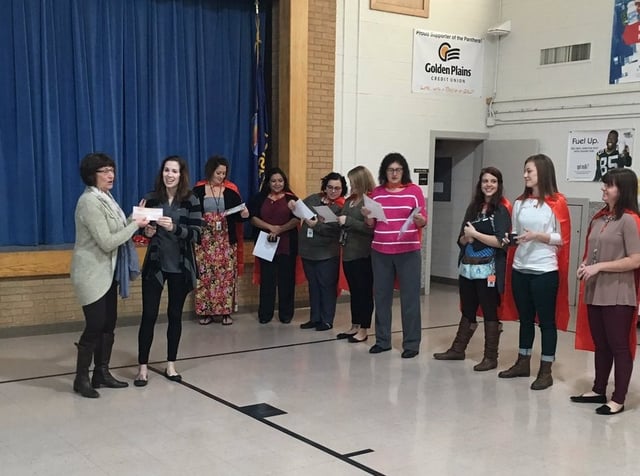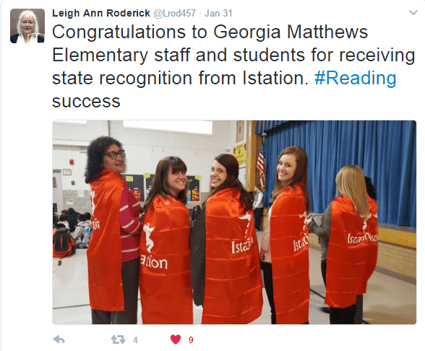 Interested in being featured on Istation's blog? Submit your story to RedCapeNation@istation.com.