When Megan Chaney asks, "It's just a silly ice pop, right?" she already knows the answer. She's turned a simple incentive into an excellent implementation plan.
Ms. Chaney is the K-2 reading coach at Heritage Elementary, and she's implemented a reward program called "Ice Pops for Istation." Though the reward is simply a frozen treat for showing growth in Istation from month to month, Ms. Chaney knows the incentive is more about recognition than reward.
"I try to make it very exciting for them. The whole idea is to make them feel special and to recognize their hard work," she said.
Ms. Chaney has implemented Istation in a way that motivates students to do their best. She starts by putting each student's name on the wall.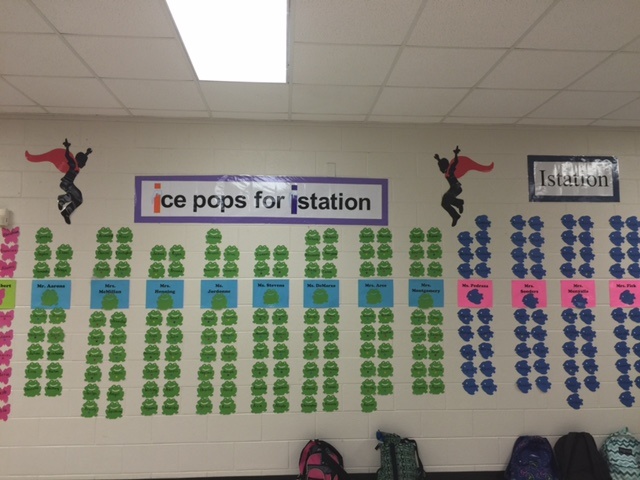 "That way, they can see their potential visualized on the wall. It gives them something to look forward to," she said.
Then, every month, Ms. Chaney looks at the growth report for each class. Each student that has shown growth, even just a little, gets a sticker on his or her name card.
"The students get so excited when they see me do this! They want to know what sticker I have chosen and whether they have gotten one," she said.
Next, Ms. Chaney visits every classroom.
"I give all the students a pep talk, help them goal-set for the next month, and congratulate the students who have [shown] growth during the month," she said.
Of course, the big reward is the ice pop party.
"At the end of every month we have an Ice Pops for Istation party," Ms. Chaney said. "I bring the kids out and play music. I use the microphone and give them a huge welcome: 'Hello, Istation superstars!' Then we hand out the ice pops and play music while they enjoy their treat and wiggle their bodies. It only takes them about five minutes to eat them, so afterwards we have stations set up outside where students can dance to music, play on the playground, or play on the basketball courts. This is a really special treat for them, and they look forward to it every month."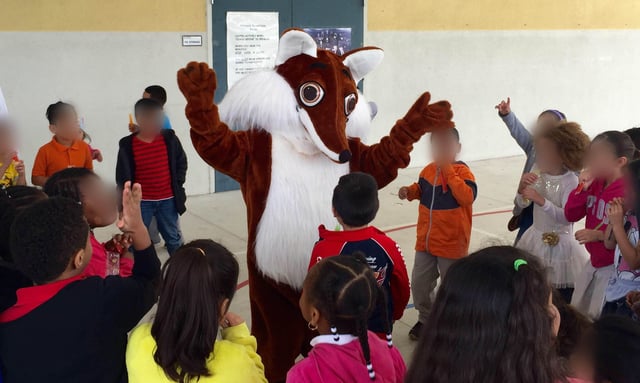 Just a silly ice pop? No way. The educators at Heritage Elementary are motivating students to do their best by focusing not on the reward itself but on the growth and hard work that merited it.