Starting August 1, Ipractice Español has a new interface and a new name: Teacher Station en Español! By clicking on the Teacher Station icon, you will see both Lectoclub (Lectura Temprana) and El mundo de los géneros (Lectura Avanzada).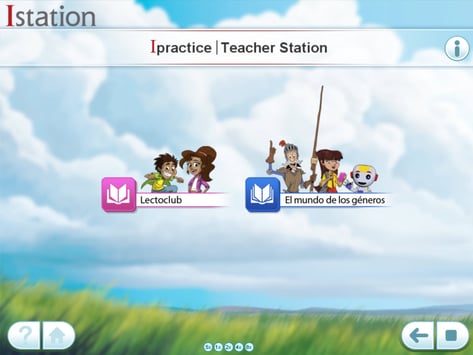 When you click on Lectoclub, you will have access to Songs, Letters, Games, Books, Lessons, and Exploration.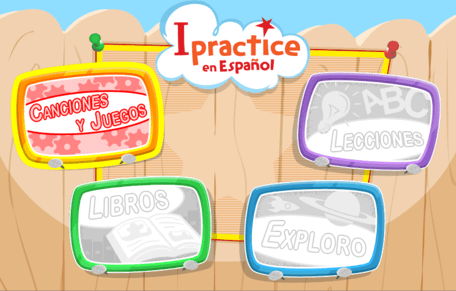 Before: Ipractice en Español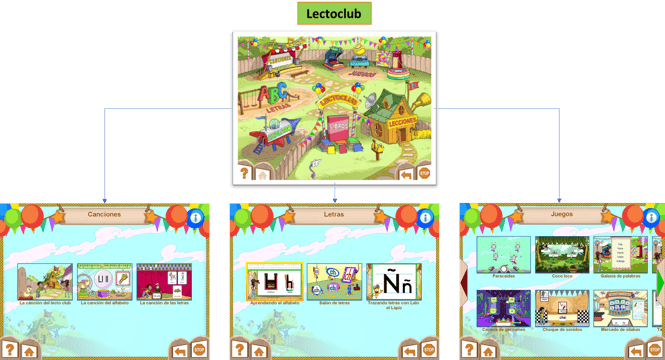 After: Lectoclub with new interface
Within Lectura Avanzada (World of Genres), you will find the Past Land. Stay tuned for access to the Present and Future lands. Teachers have many activities to explore in the Past Land:
Vocabulary
Exploring Genres
Lessons
Reading Selections
Vocabulary & Genres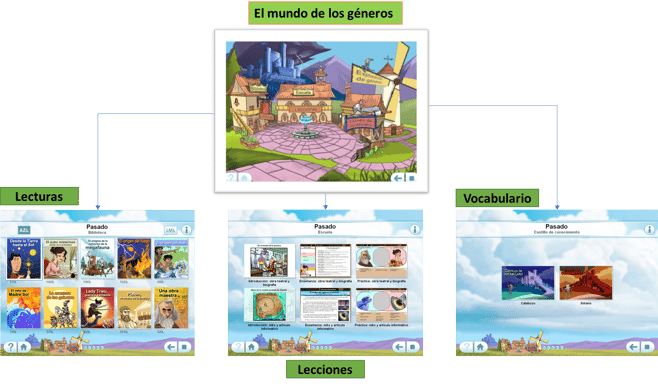 There are 13 new Teacher Directed Lessons (TDLs) in the World of Genres!