Assess Students Remotely with Istation
With many students learning remotely this year, the way educators deliver instruction and assessments will look different from years past. However, accurate, on-demand data remains key to helping educators make the most informed instructional decisions in order to get students back on track.
Istation's remote assessment guide prepares districts, schools, teachers, and caregivers to administer the Istation's Indicators of Progress (ISIP™) assessment and collect data in a remote environment. Check out the remote assessment guides for step-by-step instructions on how to deliver ISIP at Home.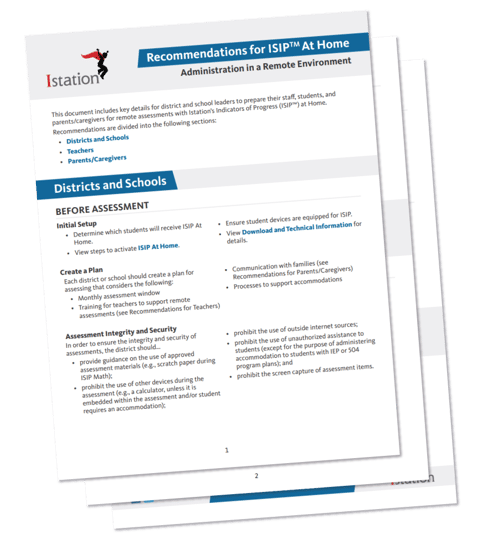 Click to view Istation's remote assessment guides in English or Spanish today.
Classic View
Power Path View
For more information on resources Istation provides to districts, schools, and caregivers, visit our Empower Educators page.