Start spending time together to stop summer learning loss!
Hello everybody! It's Amanda again. I'm one of Istation's Implementation Specialists and I was asked to share some ideas about keeping young minds active during this well-deserved break from school.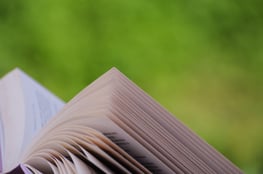 I hope you'll use these summer months to think of fun and exciting ways to incorporate reading into family time! I still remember bedtime stories my mom and dad would read to me. Some of my favorites were Good Night Moon and the Critters books. This time was such a great opportunity not only to bond with my parents, but also to develop a love of reading at an early age.
You may think kids don't need or want this time once they become readers of their own. Quite the opposite! As a 5th grade reading teacher, my students constantly asked to have "read aloud" time. This helps developing readers build comprehension, fluency, vocabulary and much more! If you have older kids, set aside time for a family reading night and read a chapter or two of one of your favorite childhood novels. The classics never go out of style. Talk about the characters as if you were living during their time period and how your lives might be different. There are so many conversations that can spark just from a great story!
Here are some more great ideas that some Istation employees shared about using history and your own family history to promote literacy all summer long:
Help your child create a family tree and have him or her draw pictures of family members.


Ask your child to describe a family member or friend and then let you guess who it is.

Pull out old family photos and ask your child to write captions for them, or ask your child to write a short story using the names of the people in the photos.

Ask your child to list individuals in US or world history that are the most interesting to them, and have them explain why.

Visit historical landmarks in your area or while on vacation and discuss the significance.
If you have ideas of your own, we want to hear from you! Share them on facebook, or tweet us using #IstationEd. Have a great summer!