When district leaders promote and guide the use of data in schools, educators can engage in meaningful dialogue and draw from multiple data sources to trace the causes of low student achievement and find solutions.
Join the conversation with Jefferson Elementary School Principal Angela Brulotte as she discusses data analysis and how to build a staff's capacity to harness data to inform classroom instruction.
"Create Meaningful Dialogue about School Data" with Brulotte is a webinar hosted by District Administration magazine on Thursday, February 28 at 2 p.m. EST. Attendees will learn how administrators can facilitate discussions about effective data use and how to improve teachers' relationship with data.
Meet the Speaker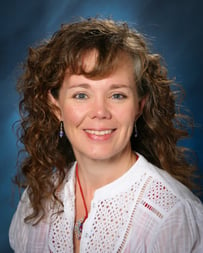 Angie Brulotte, principal of Jefferson Elementary School
Angie Brulotte is the principal of Jefferson Elementary School in Jerome, Idaho. Jefferson Elementary is a K-3 school located in the Magic Valley just north of the Snake River Canyon in southern Idaho. Her school is in its third year of implementing a Spanish dual-language immersion cohort. An educator with 24 years of experience and a background in literacy, Brulotte is passionate about building systems that support educators in transforming learning for all students.
Prior to joining Jefferson Elementary, Brulotte has been a teacher, instructional coach, and gifted and talented facilitator. She also worked as a teacher consultant and assistant director for the Boise State Writing Project, facilitating professional development for elementary teachers around the state as they implemented the Idaho Core writing standards.
An Idaho native, Brulotte attended Boise State University and received two master's degrees in Education with emphasis in reading (2001) and educational leadership (2009). She enjoys traveling with her family and learning new recipes to share with friends and staff.
Register by clicking the button below! By registering, you will receive a recording of the webinar via email after the event.