Madison County Middle School is incentivizing students to work hard on Istation with a little friendly competition!
The 6th, 7th, and 8th graders at the middle school focus on monthly LexileⓇ level growth. Teachers and staff give out PRIDE Bucks when students make progress. PRIDE Bucks are tickets that can be used in exchange for lunchtime snacks, special breaks, or raffle tickets for prizes during December and at the end of the year. The class from each grade level that shows the most Lexile level growth gets a pizza party at the end of the month.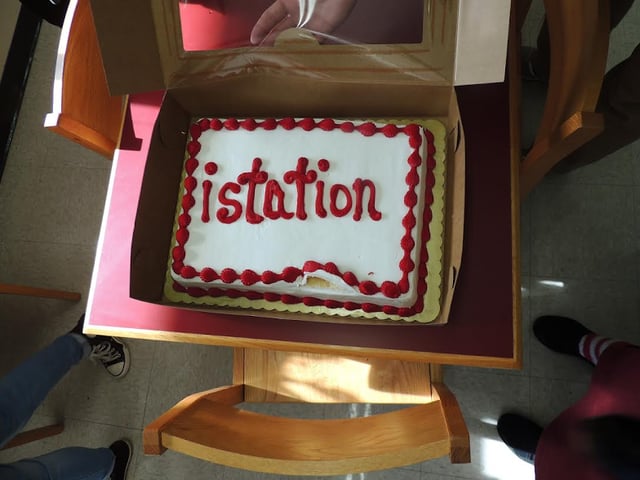 One parent made this cake for her child's class pizza party.
Teams are made up of four teachers per grade level. The team with the most growth at the end of the month gets to wear Istation red capes, and students receive candy.
The grade level that had the most growth in Lexile levels over the year earned an extra break worked into their schedule.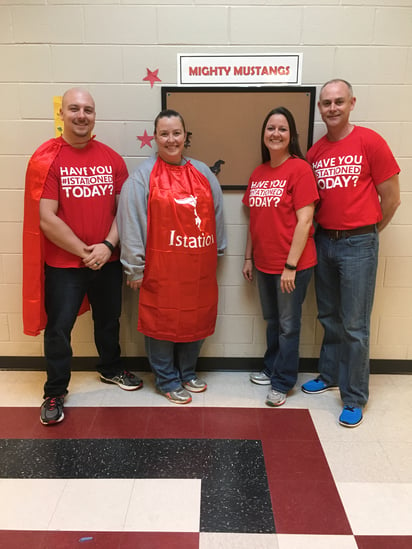 A few 6th grade teachers from Madison County Middle School pose together on "Istation day."
In the school cafeteria, football fields hang on the wall. Teachers and staff track the progress made each month in comparison with the state's required median score (standard from the end-of-year tests). This long term goal is something the school shoots for all year.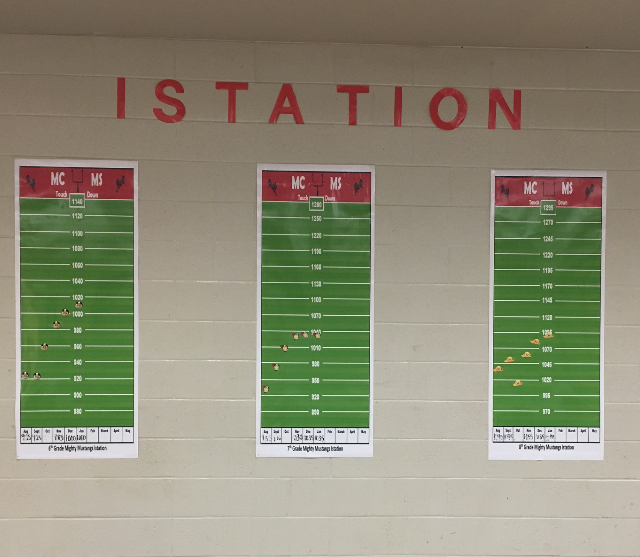 The football field posters hang in the lunchroom and is used to track the median score for each grade each month.
Prizes, PRIDE bucks, pizza, candy, capes, and breaks all help incentivize the students at Madison County MS. I learned that the students' favorite part of Istation Reading is the instant data that is provided to them monthly. Teachers get enthusiastic about the growth they see in Istation, and students do too.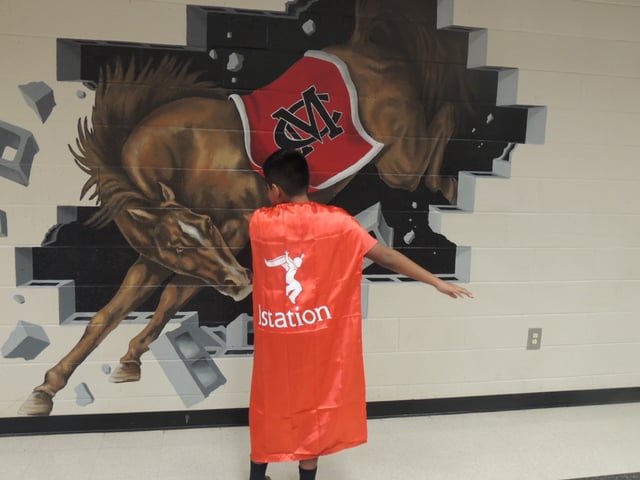 A 7th grade student shows off his red cape at a pizza party celebration.