Teachers in the New Mexico city of Truth or Consequences are ecstatic about Istation! Last year, Truth or Consequences Elementary School implemented Istation Reading and Istation Math assessment tools and instructional practices and now feel they have a powerful new tool. Upon seeing students' academic progress, one teacher with 15 years of classroom experience said, "Look at how my students are growing!"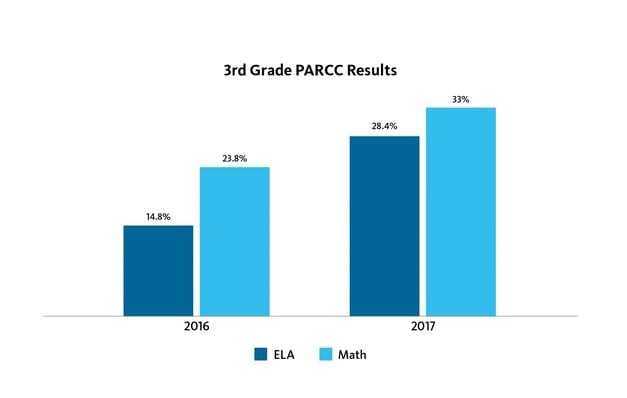 The school's 3rd graders had a proficiency score of 23.8% in math and 14.8% in English Language Arts (ELA) on the 2016 PARCC — thePartnership for Assessment of Readiness for College and Careers. After a year with Istation, 2017 proficiency scores in math climbed to 33% while ELA scores nearly doubled to 28.4%!
Principal Stephanie Brownfield and Assistant Principal Connie Roberts were astonished at the students' growth and believes that Istation is what made it happen. "The only difference from one year to the next was Istation," Brownfield said. "We kept the same curriculum and had the same teachers."
Teacher Approval
Teachers at Truth or Consequences Elementary were reluctant at first to try something new, but they quickly accepted Istation after they saw how much students liked the program. Istation helped alleviate the testing anxiety some students felt. The online games captivated students' attention, and the characters brought learning to life in fun, new ways.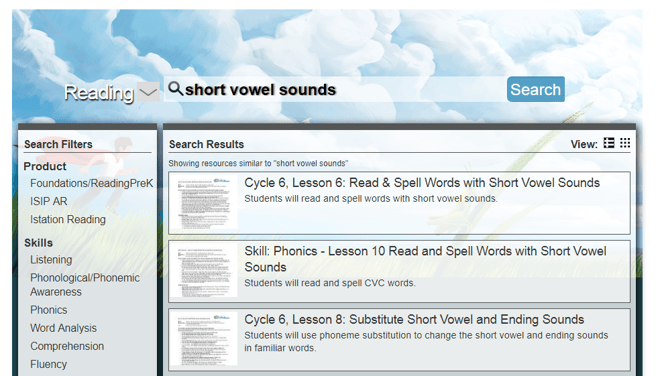 Brownfield attests that the teachers love Istation's user-friendly online portal. "If teachers need to find activities or lessons on short vowel sounds, all they do is log in, search 'short vowel sounds,' and instantly they will have access to a variety of valuable supplemental materials," Brownfield said.
The Importance of Progress Monitoring
At Truth or Consequences, waiting until December to identify students' struggling areas often left no time for intervention that could have made an impact on student performance. Istation's automatic monthly assessments evaluate students the first time they log in to the program each month. Having this real-time, personalized data can help teachers substantially impact student growth when they use the data to lead small groups and provide intervention throughout the month to students in need.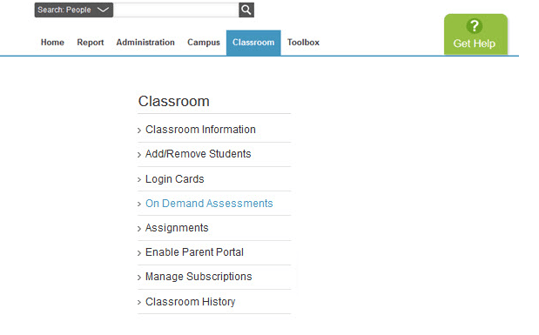 Brownfield often goes back to her favorite feature, Istation's On Demand Assessment, recognizing that events such as illness can negatively affect student performance so that assessment scores may not accurately reflect a student's abilities. With this tool teachers can reassess a particular student if they feel that something prevented that student from performing their best on assessment day.
This feature has also proved invaluable when monitoring students throughout the year as retention candidates. At Truth or Consequences, if a student remains in Tier 3 several months in a row, parents or guardians are notified and start to meet with their child's teacher. Istation's Priority Reports and Student Summary Handouts make it possible to dive deeper into what students are missing in classroom instruction. This helps everyone involved in the retention process make more informed decisions.
"Data-driven instruction is where we need to be," Brownfield said. "This helps us focus in on what each child needs." Educators at Truth or Consequences Municipal Schools are excited to expand Istation's assessment and instruction for reading and math to more grade levels this year. This fall, students in 4th and 5th grade will be using Istation's reading and math instruction for the first time. The district has also chosen to use Istation's ISIP™ assessments for middle school grades 6 through 8.
Learn more about Istation and New Mexico for the 2017-2018 school year.