We are pleased to announce new updates to Istation Reading and Istation Reading en Español. Available May 23, 2016, these updates include the following additions:
Istation Reading:
Emergent and Early Readers – new phoneme lessons with Miss Mousely and new rhyming lessons with Rhymin' Ralph teach word sounds and phonemic awareness.
Istation Reading en Español:
Six new transitory- and developed-stages books and accompanying activities and lessons teach reading strategies such as vocabulary, sequence, and fluency.
Vice President of Curriculum Tracey Roden said, "With this May release, we continue to strengthen our reading programs. Our experienced educators and talented creative team have worked hard to bring new lessons and books that make learning as meaningful as it is fun."
Phoneme Pairs and Rhyming Sounds with Miss Mousely and Rhymin' Ralph
Istation's early reading content continues to grow with four new phonological/phonemic awareness activities featuring Rhymin' Ralph and Miss Mousely. Joining the Rhymin' Ralph lineup is Anticipatory Rhyming, sometimes referred to as predictive rhyming, where students will help fix the broken Rhyme-O-Rama by choosing the correct rhyming word to complete a poem. Students will play Ralph's Rhyme Snag Grab Bag game as a final culminating rhyme activity.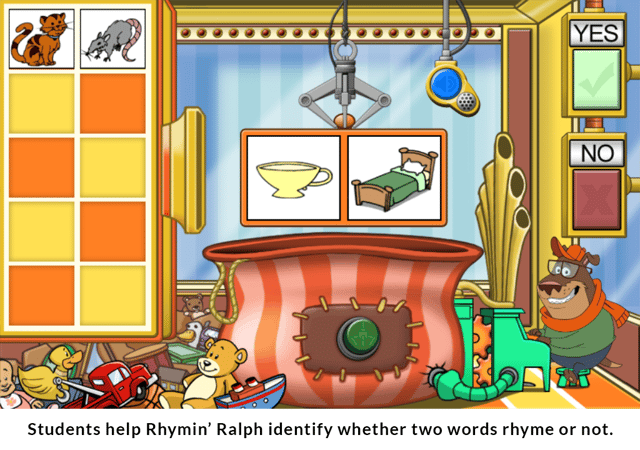 Miss Mousely continues to teach young learners about first phoneme recognition in her new Sound Sort game and Four-Square game. Each new activity was carefully designed to include purposeful scaffolding and embedded reteaching, and to give learners the opportunity to apply learned skills in different scenarios.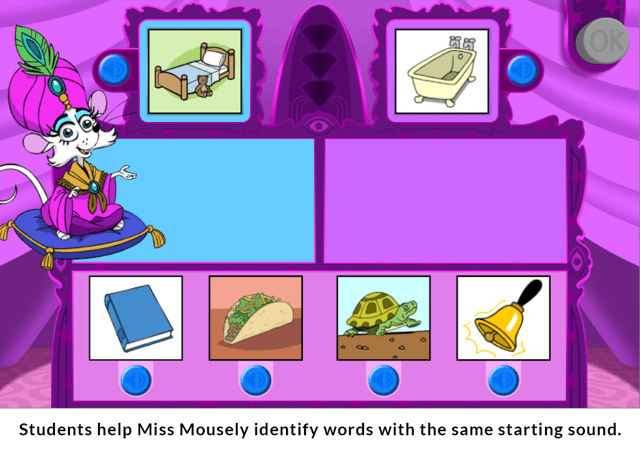 Story Comprehension and Literacy en Español
Additions to Istation Reading en Español include six new books and activities that increase student literacy and comprehension skills. Leonor and Scribi teach students about main idea, cause and effect, inference, and character analysis. These resources contain lessons, books, and reading passages that can be accessed through Istation en Español both at school and at home.