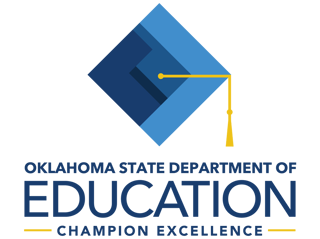 The Oklahoma State Department of Education has approved Istation Reading for Tier II intervention and in all five components of reading (phonological awareness, phonics, fluency, vocabulary and comprehension). The Istation Reading program is the only intervention program approved in Oklahoma for two languages: English and Spanish.
Istation Reading provides a solid foundation for an effective intervention program. The program offers research-validated benchmarks, continuous progress monitoring, differentiated reading instruction, teacher-directed lessons and user-friendly reports. In addition, data can be summarized at the student, classroom, grade and district level.
Istation Chairman and CEO Richard H. Collins said, "We look forward to working in partnership with Oklahoma administrators and teachers. We aspire to help every student feel like a superhero, and we believe that by bolstering kids' ability to read, we can help them feel both excited and extraordinary."
Istation is an award-winning comprehensive e-learning program used by more than four million students around the world. Known for its accurate assessments, engaging curriculum and trusted teacher tools, Istation helps students in prekindergarten through 12th grade achieve academic growth.
The Istation Reading program is available to all Oklahoma campuses effective December 15, 2016. Istation Reading in English is available for students in prekindergarten to 8th grade. Istation Reading in Spanish is available for prekindergarten to 5th grade. To learn more, please see the approved list from the Oklahoma State Department of Education website or the Istation website.
About Istation
Istation's computer-adaptive assessments (known as ISIP™) immediately place students on personalized instructional paths unique to their needs. An animated, game-like interface effectively engages students so well, they don't even realize they're being evaluated. Along with its highly interactive digital curriculum, Istation provides teachers with access to thousands of lessons perfect for instructing small groups or an entire class. Comprehensive progress reports are also immediately available for educators, administrators and parents. Istation offers its ISIP assessment in Early Reading, Advanced Reading, Reading en Español and Math. Istation instruction is available in Reading, Reading en Español and Math.