When I was a kindergarten teacher, I decided to individually monitor my students' progress at the end of every week. Don't worry; this did not take as much time as you might think. In fact, it usually only took about 45 minutes to complete!
I assessed my students when they played during free-choice center time. Free-choice centers were a big hit in my class because students could play with toys at different stations around the room. They weren't required to do anything special in these centers other than use their imaginations with their friends!
While they played, I called each student to my table and quickly asked them to show me what they had learned that week. Students pointed to capital and lowercase letters on a page that I had printed out and told me the letters' names and the sounds they make. Then they read the sight words for that week (we usually added two or three new words per week).
I even had time each week to listen to half the class read a leveled reader that included all the sight words we had learned so far. Hearing students read individually gave me a chance to hear them practice sounds, sight words, and fluency skills. Since I listened to half the class read each week, I alternated the next week.
These quick assessments gave me insights into what the class learned each week and gave me something extra to send home to parents in case they wanted to practice with their children at home. Once my students had become used to the process, I loved this quick Friday routine. Each one would quickly come up to my table and start saying letter names without any instructions!
Weekly progress monitoring helped me plan the next week's lessons and use student assessment results to identify anything that may have been missing from my instruction.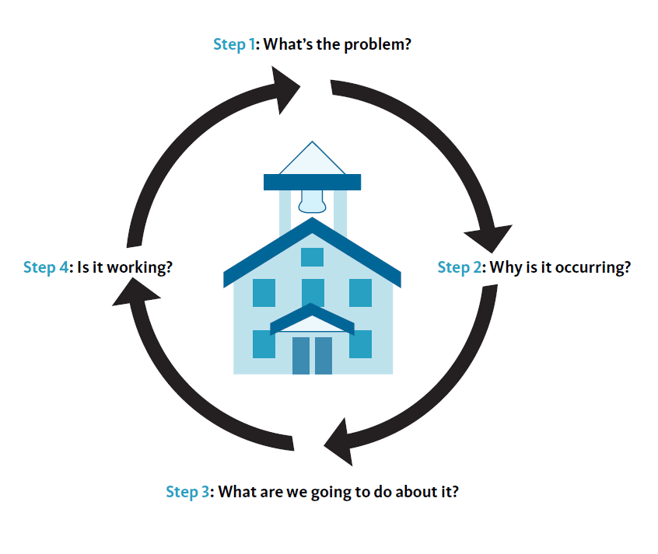 In our e-book From RTI to MTSS: Building Your Intervention Team, you will learn four questions to ask yourself to ensure you are progress monitoring with fidelity. Click on the cover below to get your FREE copy.