Istation Español provides authentic Spanish reading assessments, interactive online lessons, and printable teacher directed lessons to schools across the nation. When Monica Heptner, principal at Dual Immersion Academy (DIA) in Grand Junction, Colorado, submitted her story for Istation's Red Cape Moment Contest, we got to see how Istation Español helps her students succeed.
DIA educators track Spanish literacy proficiency and growth using Istation Español. This has allowed them to identify which second language learners can read at grade level in their native language (Spanish) but may not be proficient in English yet.
"This is very important," Heptner said, "because if the native speaker is struggling in their first language with reading proficiency, an intervention is added to support that student. If it is a language barrier, then language support will be the intervention target. This data is crucial."
The school leaders have used Istation to look at the different areas of Spanish proficiency and growth for grades K through 5.
"We are very happy to have the assessment and student lessons that Istation provides!" Heptner said.
One kindergarten teacher at DIA uses Istation's interactive lessons in her whole-group lessons and in small-group settings. Students love the characters and visuals in the program.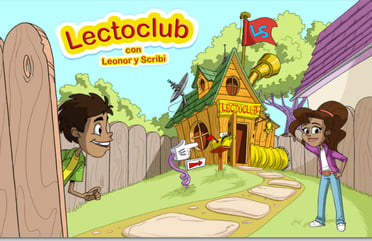 Heptner told us students "get excited each and every time the teacher opens the lessons on her Promethean board. They chime in and practice early literacy skills with energy and high engagement. They love it!"
Students' families have asked to use Istation lessons at home, eager to promote Spanish language acquisition outside of school as well.
"We know that there are so few Spanish language programs in the nation that are for dual language programs, and having access to Istation at school and at home has been incredible," Heptner said.
Discover more about Istation Español by viewing Istation's interactive Spanish e-brochure here: