Recouping skill loss after the challenges created by COVID-19 is top of mind for educational leaders planning for back to school. Amidst school closures, educational leaders must find new ways to help teachers and parents learn how to get students back on track using powerful, proven intervention strategies.
We invite you to join a live webinar on May 28, 2020, at 11 a.m. CDT, led by the Honorable Robert Pasternack, PhD!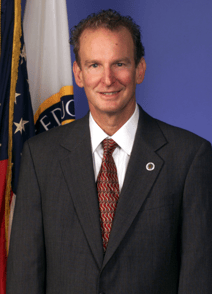 Pasternack served as Assistant Secretary for the Office of Special Education and Rehabilitative Services at the U.S. Department of Education under President George W. Bush. During his tenure, he was responsible for the reauthorization of IDEA to include RtI and the implementation of No Child Left Behind. Pasternack was the New Mexico State Director of Special Education. He is a nationally certified school psychologist, educational diagnostician, school administrator, and teacher.
From RtI to MTSS, Pasternack will provide guidance on the following:
How to make sound intervention decisions amidst changing educational circumstances
Why every intervention plan should start with data
How to promote skill acquisition whether students are learning from home or at school
What's new with MTSS and its inclusion in ESSA
*Registering for this webinar will give you access to the recording afterwards.