Istation's red cape is a symbol for the superpowers that lie within all of us.
Your job as an educator is valuable and significant in shaping students' lives for the future. At Istation, a "Red Cape Moment" describes a special turning point in which an educator or student is empowered through Istation.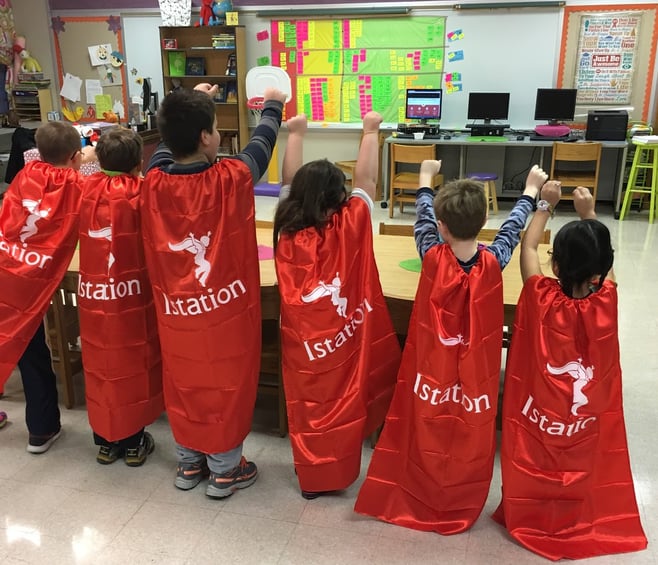 It's time to show off your school's accomplishments. We can't wait to hear about your school's "Red Cape Moments"!
Ways to Enter
1) Submit your application for Istation's National Red Cape Moment Contest via Google Form at Red Cape Form.
2) Fill out and submit your application via email to redcapenation@istation.com. Be sure to attach any videos or photos you want to include with your submission.
3) Fill out the application and release form and mail them along with photos to:
Istation Re: National Red Cape Moment Contest 8150 N Central Expressway, Suite 2000 Dallas, TX 75206
How to Win
Winning submissions will demonstrate resourceful, transformative, and creative ways Istation has been used to advance student learning and the educational community.
One winner will be chosen from each of the four US regions.
Regional Breakdown
1. West: Alaska, Arizona, California, Colorado, Hawaii, Idaho, Nevada, New Mexico, Oregon, Utah, Washington
2. Midwest: Illinois, Indiana, Iowa, Kansas, Michigan, Minnesota, Missouri, Montana, Nebraska, North Dakota, Ohio, South Dakota, Wisconsin, Wyoming
3. South: Alabama, Arkansas, Georgia, Florida, Kentucky, Louisiana, Mississippi, North Carolina, Oklahoma, South Carolina, Tennessee, Texas, Virginia, West Virginia
4. Northeast: Connecticut, Delaware, District of Columbia, Maine, Maryland, Massachusetts, New Hampshire, New Jersey, New York, Pennsylvania, Rhode Island, Vermont
Prizes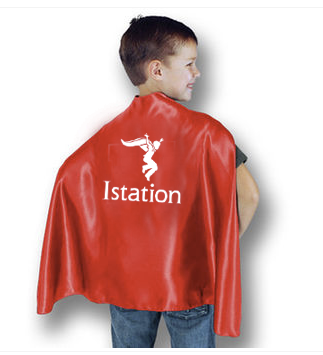 All winners will be featured on the Istation Blog; additionally, teachers will win red capes for their entire classroom, and administrators will win red capes for all the teachers at their school!