WIth Istation's interactive and personalized math program, students are introduced to Donnie, who is the lead singer in a band known as Donnie & The Decimals. As students grow with Donnie, he becomes Secret Equation Man, fighting evil math villains like Miss Match, Mr. X and Pie Face. His days are exciting and full of adventure.
But Istation math is more than just fun. To ensure a personalized learning path, computer-adaptive assessments measure the critical areas of mathematical development. Student-driven instruction increases engagement by automatically adjusting support based on students' individual abilities and needs.
Learn more about Donnie and his team by checking out the bios below: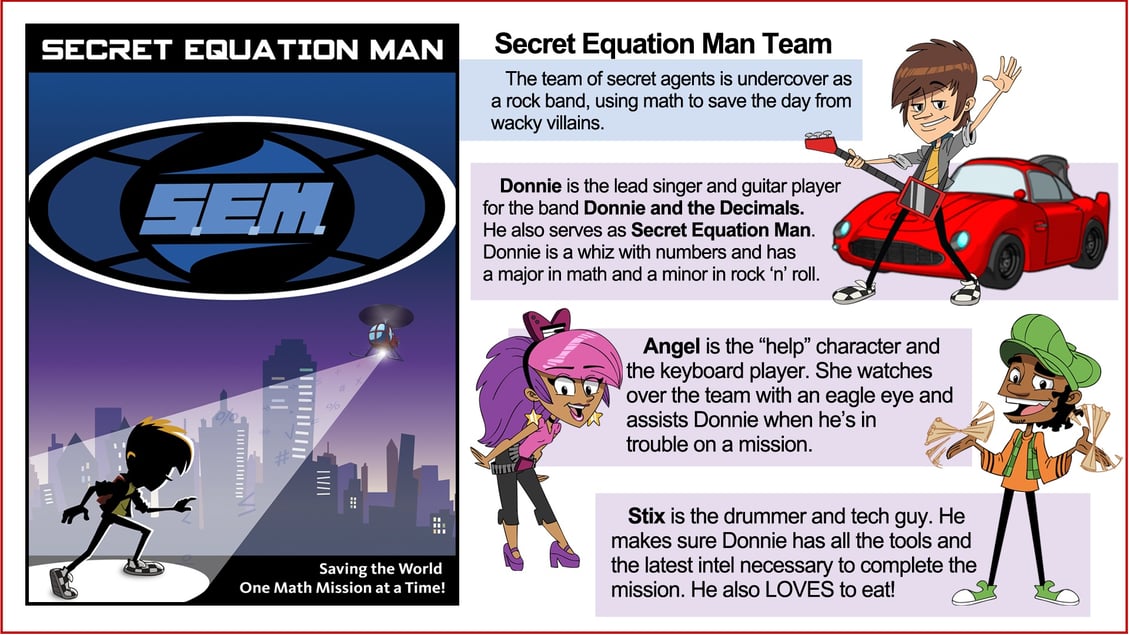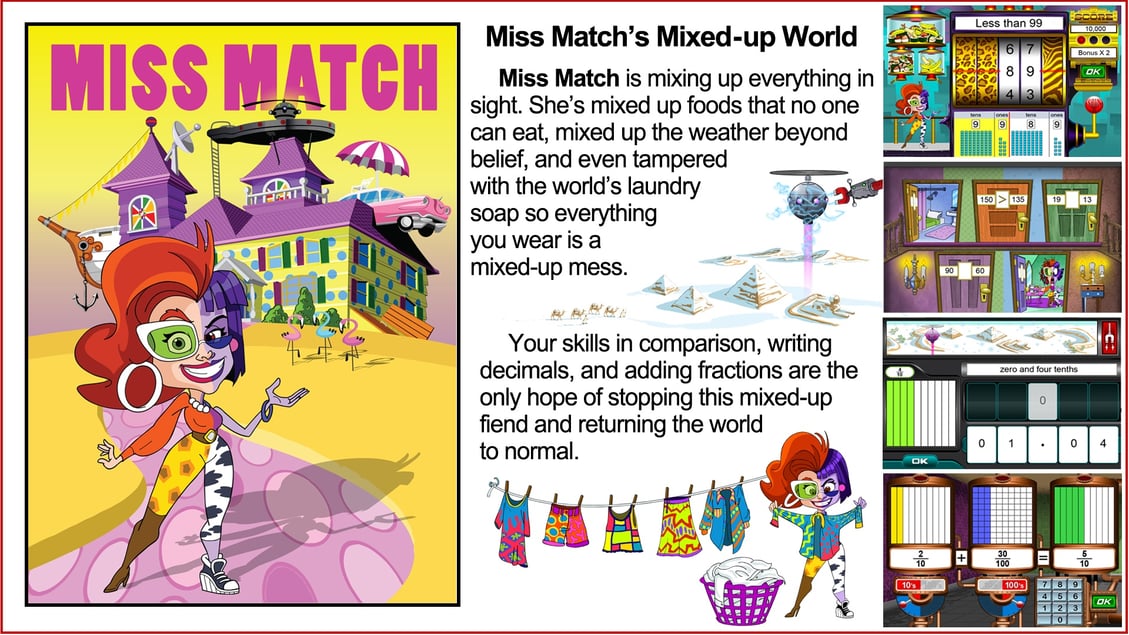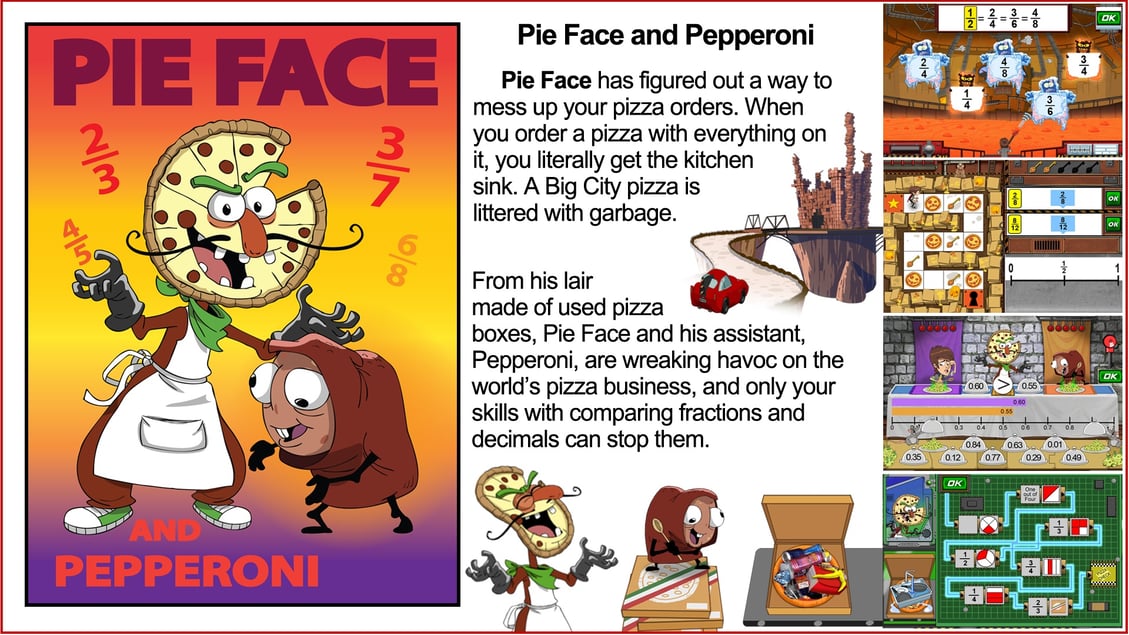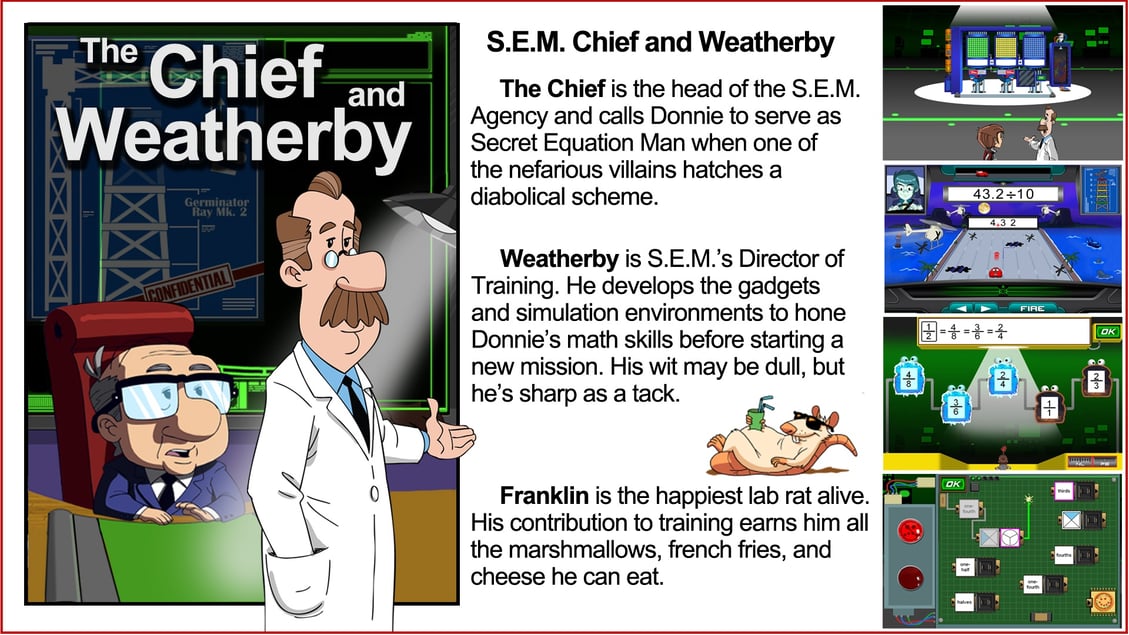 In addition to fun math characters, Istation Math assessments, known as ISIP™ Math , align to individual state standards and Common Core State Standards. ISIP Math allows a teacher to screen an entire class in about 30 minutes, while automatically adjusting for each student's individual ability within his/her grade level. ISIP Math also provides automatic monthly progress monitoring.
Built on the same standards-driven model as Istation Reading, Istation Math offers game-like computer-adaptive formative assessments appropriate for Pre-kindergarten to 8th grade students and adaptive online instruction appropriate for Pre-kindergarten to 5th grade.
Interested in using these in your classroom? Download the .pdf here: SEM_Character_Bios
Want to learn more about our math program? Get the free, interactive e-Brochure: