Get excited about math this summer! Istation is continually adding more content to our math curriculum to help your students continue learning in the classroom and at home. Here is what's new starting August 1.
Early Math Updates (Grades pre-K–1)
Join Donnie and the Decimals as they help students work decade puzzles! Students will recognize the sequential pattern of numbers when counting and understand how the "decade numbers" (10, 20, 30, 40, etc.) break the pattern. They will also determine decade numbers within a given sequence.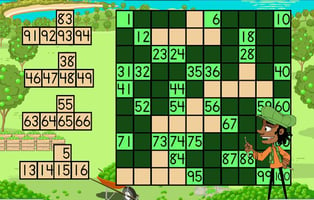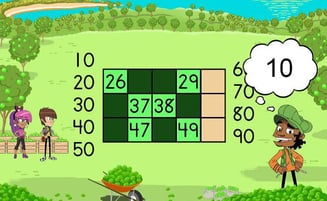 Students will additionally practice number writing for 1 to 5 and 0 to 10 by connecting the dots. While performing in Times Square, Donnie and the Decimals will help students correctly write numbers by following directional dots. There are now two new versions of the song "Numbers in Times Square" that will address numbers that range from 1 to 5 and 0 to 10.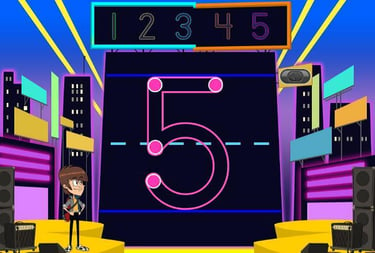 Math Updates (Grades 2-5)
Discover a new character: Agent Addington! Students will train with Agent Addington by telling time to the nearest five minutes to prepare for battle with Pie Face in a Measurement lesson. Students will gain experience working with an analog clock and a digital clock while watching the hands on the analog clock move.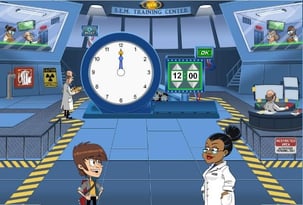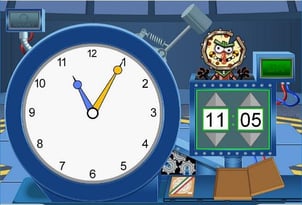 Also in Measurement, students will work with Agent Addington to determine the area of a rectangle with fractional side lengths. This skill will then help students plan the office space in SEM headquarters. Using the Area Device, students will stop the evil Math-a-Magician from multiplying mice all over the city.