Sandy Williams loves to encourage and motivate students to try their hardest and do their best. Williams is the Reading Intervention Paraprofessional for 2nd and 3rd graders at Seminole Primary School in Texas.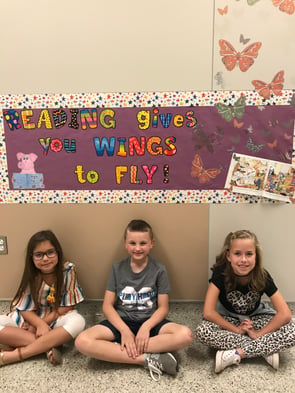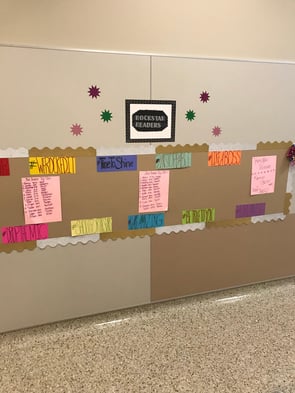 She enjoys making encouraging posters and putting together mini pep rallies to get the kids excited about raising their scores on Istation Reading. She can also be seen walking the halls wearing "The Cape" (as her school calls it) along with a tutu!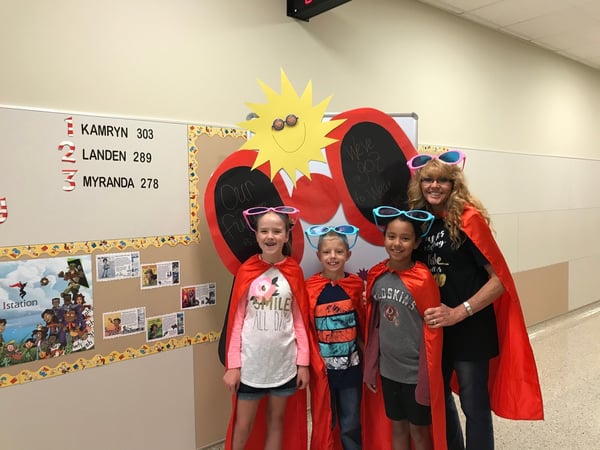 Reading Interventionist Sandy Williams (right) poses with some of her students.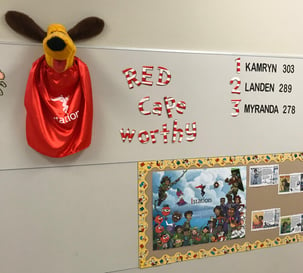 The three students with the highest Istation scores in the school get their names on the "Red Cape Worthy" wall. Students who get the top two scores in their class get a prize from Williams and a chance to wear "The Cape."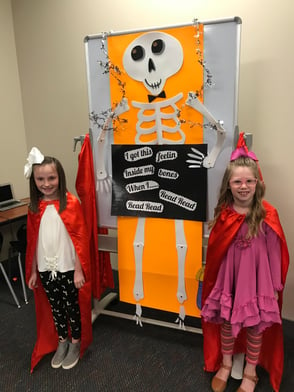 Students who score an average of 290 or higher receive a special lunch treat. With improvements made each month, students have many chances to earn all types of prizes.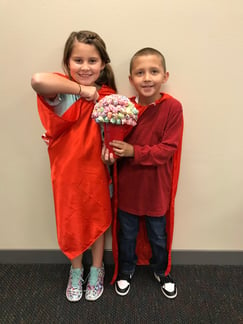 The school puts on a competition between grades 2 and 3. The class that shows the most improvement in their scores gets the "You are no Dum Dum" sucker bouquet award.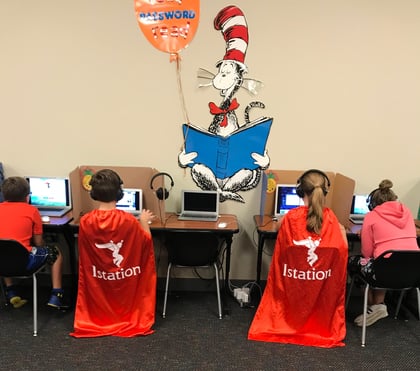 Teachers use the data from Istation to create their classroom small groups. They also work with students and encourage them to keep a chart to track their growth. Students at Seminole Primary are loving Istation Reading!
Thank you, Ms. Williams, for all of your hard work and encouragement. Students at Seminole Primary School are lucky to have you in their lives!
Keep up with the latest in educational technology, classroom best practices, and Istation's community of educators by subscribing to the blog. Get monthly, weekly, or daily updates to stay informed. Subscribe at the top of any page!