Benefits of Istation Home usage
Istation Home is an excellent way to strengthen the school-home connection and expand learning beyond the classroom. Not only does it extend a student's education beyond the school day, but it also helps get parents involved in their children's education!
With the new Assignments feature, you can assign interactive lessons for your students to work on at home for extra practice.
This is a great way to keep students' brains working over the holiday break. Teachers can either assign lessons for students to complete or allow students to work at their own pace in the Istation Reading and/or Writing program. Below is a sample holiday schedule teachers can give to their students: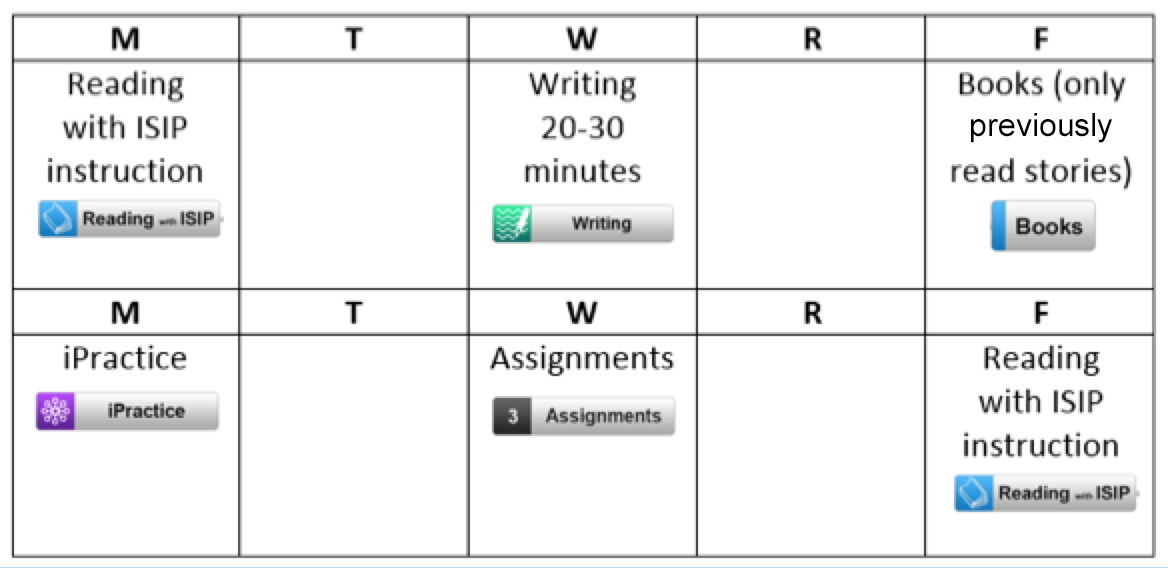 Reward students who use Istation Home over the holiday break
You can reward your students for using Istation Home during this holiday break. Here are some incentives you might consider:
Reward the class with the highest average per-student usage with a pizza or ice cream party.

Award a prize to the student(s) who used Istation Home the most .

Reward students who complete all of the assigned lessons.

Reward the student who worked on Istation the farthest distance from the school.
For more information on how you can track home usage, e-mail implementation@istation.com.
Parent Portal
By enabling Parent Portal, you give parents the ability to log in to www.istation.com with their child's username and password to view student progress as well as access resources they can use to work with their child at home. For more information on enabling Parent Portal and creating assignments, click here (make link to support doc landing page).