A new feature for fall 2017 is the ability to manage student goals from the Classroom page.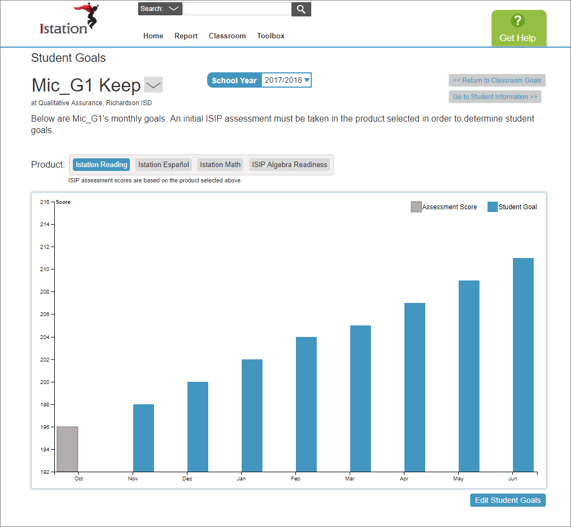 To begin, click Goals in the left navigation pane of the Classroom page.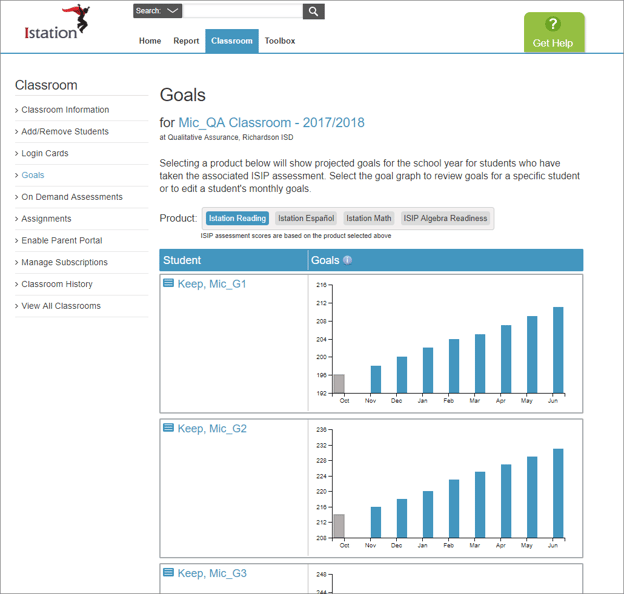 Once there, select a student, and the Goals Assistant can aid you in setting student goals. Goals can be reviewed monthly as students complete ISIP™ assessments.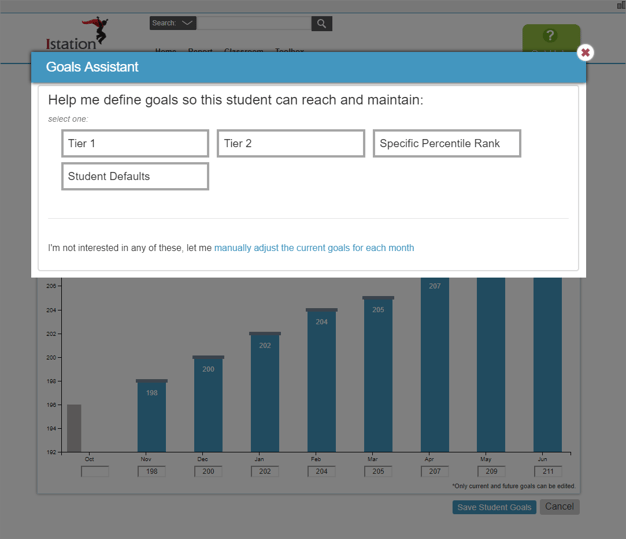 Find a printable version by clicking below: