Did you know that Istation helps hundreds of students in South Korea learn English?
We connected with the President & CEO of Istation Korea, Daria Soon-Young Suk, Ph.D., to learn more about what is happening with students the East Asian country.
Daria said, "We are so delighted by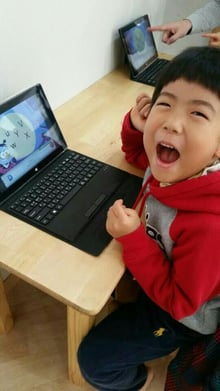 our growth and impact in Korea. It is an honor to partner with schools here to help students learn to read and write in English. We continue to see Istation Reading as a program that can maximize growth for English learners in grades pre-K–8."
Istation has proven effective in Korea, and for English Language Learners more generally, because the program uses sheltered instructional techniques and focuses on the academic vocabulary that preK-8 students are expected to know. In addition, Istation provides practice with these key words across tightly leveled, decodable readers and other passages and books. In essence, the Istation Reading Curriculum teaches students to understand and read English, thus paving the way for increased achievement as they "read to learn" throughout their years of schooling and beyond.
Istation's Korea office was opened in 2013. Korea was chosen as Istation's first international office location because of the country's heavy investment in educational technology.
If you would like more information about schools in Korea or about the Istation Korea office, please contact Dr. Daria Suk at istationkorea@gmail.com or +82-2-553-4044.