Combat summer learning loss with continued usage of Istation Home.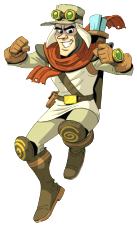 Ever heard of "The Summer Slide?" Teachers certainly have. "The Summer Slide" is not a fast, exhilarating trip down an amusement park ride. It's actually a frightening reality.
Most research says kids can lose one to three months of reading skills during summer break. A few years ago, the National Summer Learning Association polled 500 teachers, and 66 percent of them reported that they spend the first three weeks of a school year reteaching what students forgot from the year before.
Istation believes a well-deserved break from school shouldn't be a break from learning! So Justin Time and Paige Turner put together a short video about using Istation Home during the summer. Please share this video with students and their families!

These printable letters for teachers and for parents explain how to access Istation at home.
We hope schools with subscriptions to Istation Home will encourage families to log in and keep learning all summer long!