On Tuesday, July 26, 2016, Istation enjoyed a visit at it's Dallas Headquarters from 36 students participating in Nash Davis Recreation Center's summer program. Students all over Dallas have been hard at work this summer to stop learning loss from happening. Getting a behind-the-scenes look at how Istation's program is made and works was a great way to wrap up their summer.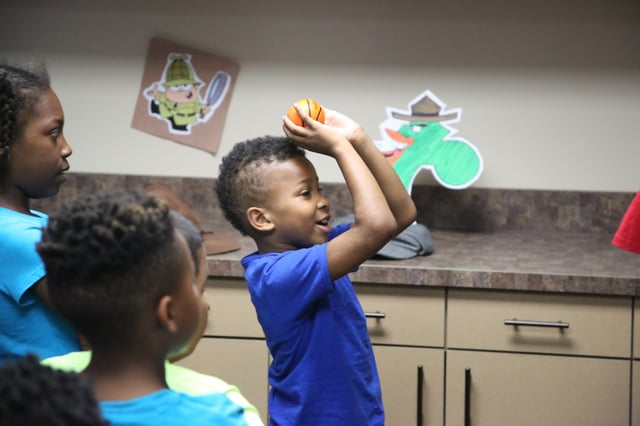 Students practice reading words on basketballs to take a shot.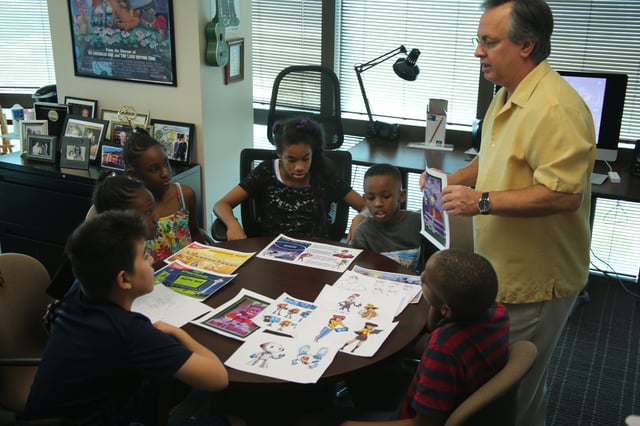 Dan Kuenster explains how he makes Istation's characters come to life.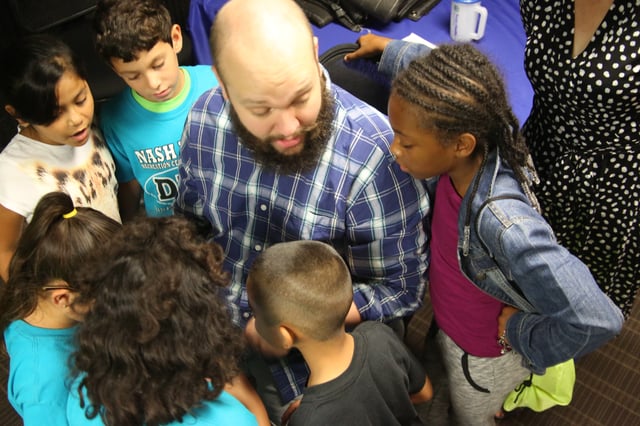 Student gather around to see if their picture in front of the green screen placed them on the moon.
We enjoyed seeing your smiling faces, Nash Davis students. Enjoy the rest of your summer!