The great thing about reading is that you can take it anywhere. Summer is the perfect time to encourage your children to read in a variety of places: in the car, at the store, or by the pool. Words are all around us! Children can read recipes, nutrition labels, price tags, and more. Encouraging your children to read is an excellent way to have fun, practice reading, and bond. Finding ways to incorporate reading into daily life is a great strategy to build lasting memories while on a road trip!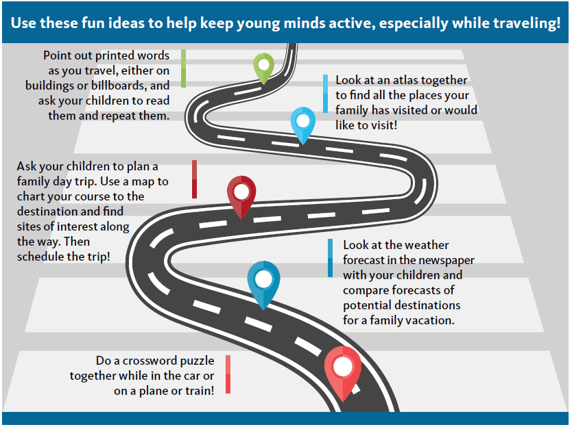 Wherever you go, make reading a part of your adventure. In the words of the late, great Dr. Seuss, "Congratulations! Today is your day. You're off to great places! You're off and away!"
Click to download Istation's full summer e-book that includes:
five things parents can do this summer to help their children this fall

a tool for tracking summer reading

and much more!
Get the e-book Stopping the Summer Slide in English or Spanish.