Laurel Dunn, Elementary Language Arts Coordinator at Leander Independent School District, shares how she helped start a weekly Istation Happy Hour for teachers in her district.
…
Our Istation Happy Hours are designed to have an organic agenda. Curriculum specialists Karen Turner and Ruth Ann Johnson and I take turns hosting the Istation Happy Hours. We want to meet folks where their needs are, from those just getting started to our more advanced users with reports specific to their campus role. It's an open hour for whatever support is needed. We wanted to provide this level of informal, weekly support so teachers would not have to wait for official training to be scheduled.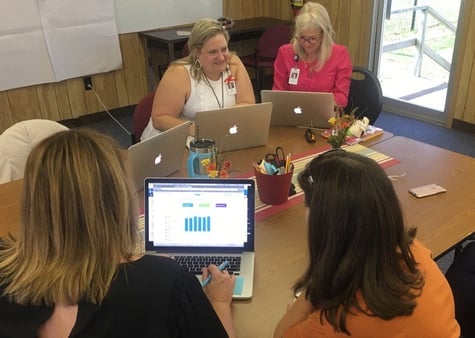 For the last four years, we used Istation in grades 3 through 5 as part of the Texas Success Initiative. This year we are implementing Istation in grades K through 5 as our district-level reading assessment.
Our largest group attending an Istation Happy Hour was 15 teachers with only one host, Turner. Even though the crowd was large, we were able to meet teachers' needs that day. Turner asked folks to put all of their questions or reasons why they were in attendance on a sticky note. Then she organized the notes from the most basic questions and needs to the more complex so that she could meet teacher needs in a systematic way.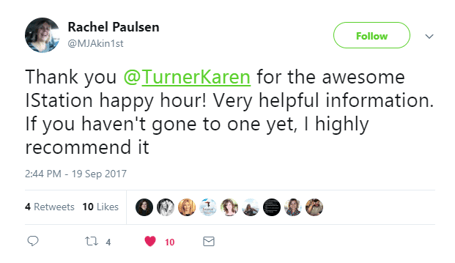 In this process, we've learned that providing an opportunity for an open agenda to address specific needs has garnered the most positive feedback. Even though the number of attendees is usually small, we have addressed the immediate questions of our users.
Our intention was to provide weekly opportunities to help teachers with an additional layer of support on top of the on-campus support via the campus-based instructional coach; the support from the elementary language arts team; and the district-level trainings. We want to leave no opportunity untapped for supporting teachers in this new endeavor.