At Istation many of us have backgrounds in teaching and education. In fact, together we have over 1,023 years of teaching experience! We care about education and educators deeply, and this holiday, several Istation team members took a moment to reflect and thank a teacher who inspired them.
***
Alicia Pruitt, Training and Intervention Specialist
Mr. Helke was my 4th grade teacher. I was so intimidated to have my first male teacher, but he was awesome. He did so many things that were hands-on activities. That was the first year that I really enjoyed school. I think he is still a teacher in Virginia Beach. Thank you, Mr. Helke, for inspiring me to be a teacher and for helping me to enjoy learning.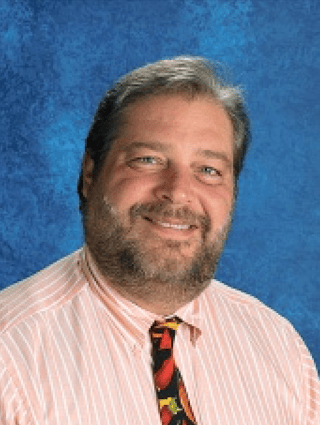 Lori Lynch, Vice President of Training
I am extremely grateful to my music teacher Sandra Glover Messbarger. Sandra was a motivator, a disciplinarian, a mentor, a teacher, an inspiration, and a source of constant encouragement. She did not take "I can't" as an answer for anything. In my pursuit of musical success, she pushed me to the brink of near exhaustion, and many times I thought my voice would fail me. And even though music did not end up as my final destination in life, the ethic she instilled in me remains. Just the sheer knowledge of rhythm and rhyme, cadence and song, has geared my brain for a lifetime of learning and opened my creativity in so many other parts of my life. She continues to be a strong, feisty lady, even in her golden years, and an example to me even today. My gratitude runs deep!
Joyce Cullop, Training and Intervention Specialist
I am so thankful for so many outstanding teachers that taught me as a student going through school. I guess if I had to name a few, one would certainly be my 4th grade teacher, Mrs. Graybill. Oh, how she made history come alive! She is probably the reason I loved teaching 4th grade. I can't leave out Ms. Profitt and Mr. McMillan, two wonderful middle school teachers who were able to teach me to love math.
I am also so thankful for Doris Copenhaver and Carliss Earley, two mentors that helped me survive those first years of teaching. Not only did they share lesson plans and materials, but they also taught me how to create an environment in which every child can succeed.
I would love to thank the many colleagues I have been fortunate enough to teach beside over the years at Atkins Elementary and Marion Intermediate. These teachers are truly some of the BEST!
Last but not least, thank you to all the teachers I now have the opportunity to work with as an Istation trainer. It is a pleasure to continue to work with so many talented teachers and administrators all over the country.
Mary Shaw, Sr. Training and Implementation Specialist
I sit here faced with a hard task at hand. Recollecting "a" teacher that I am thankful for is a hard pill to swallow. It's impossible to name just one! Having said that, I've decided to recall those from elementary and secondary that have clearly impacted my life. I will speak their names in gratitude. I am thankful for my first teacher, my mother, Iris Shaw Saylor. The lessons (both academic and life) acquired from her at the kitchen table will remain with me forever. My mom loved math; she would've rocked with Donnie & the Decimals! Reading for her was like breathing. Therefore, I honor, love, miss, and mention the name of my mother as I give thanks during this season of gratefulness.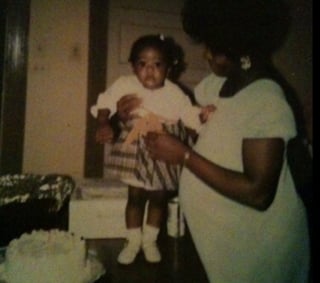 To my reading, math, science, history, PE, and art teachers, I speak your names with a thankful heart: Ms. Shrum (1st grade); Ms. Powers (2nd Grade); Mr. Jackson (3rd Grade); Ms. Gershener (4th grade); Ms. Fiya (5th grade); Ms. Gilbert (6th grade); Mr. LeBlanc and Mr. Terrebone (7th grade); Mrs. Eugene (8th grade), who was hands down THE BEST ELA/English teacher and who told me I'd one day work as a professional "talker"; Ms. Bergeron (9th grade); Mr. Clark (10th grade); and Ms. Elizabeth Laird (11th and 12th grade English literature), a most patient and enlightening teacher who believed in my abilities to write poetry and prose, pushed me, and motivated me so much that I received medals and certificates for my writing. These teachers all continued to build on what my mom established. Wow! I am thankful to God for them all. I am who am I because of these jewels, and for that alone, I am filled to the brim and overflowing with humility, thankfulness, and tears of joy! Thanks, Mom.
Amanda Centorbi, Implementation Specialist and Project Manager
Everyone has that one specific teacher that immediately comes to mind when picturing their favorite throughout the years. Mr. Keys, my sophomore biology teacher, was by far my favorite and the most influential in my decision to follow an educational career path. His classroom felt like home. It was the classroom you went to before school started just to hang out in. He brought learning to life and made students want to actively participate. Of the many students he taught, he always seemed to remember the personal matters of each of his students and showed concern when students needed it most. I always have believed that the success of a teacher is measured by the amount of impact they make on their students. Mr. Keys was a successful teacher by this measure. He impacted me to become who I am today, and I am forever grateful for that.
***
From all of us at Istation to all the educators who empower children and inspire learning, thank you. We are grateful for all you do!