The 20-Day Istation Challenge wrapped up this month with outstanding participation throughout the US! The winning schools demonstrated exemplary fidelity practices with Istation.
It is important that students do not use Istation Reading too much or too little. The program's recommended usage criteria provide each student tier with optimal minutes per week.
The goal of the contest was for schools to use Istation Reading with fidelity from February 3 to March 2, 2019, in order to be entered into a drawing to win $500. Three winners from across the nation were selected from the drawing!
With that, we are pleased to announce our three winning schools: Canton Elementary School of Canton ISD in Texas, Fouke Elementary School of Fouke ISD in Arkansas, and Highland Park Elementary of Woodward Public Schools in Oklahoma. Congratulations to our winners!
Canton Elementary School utilizes Istation Reading daily in the computer lab and in classroom reading labs.
"Our staff motivates our young learners by helping them achieve goals every month," said Canton Principal Kelly Lamar. "Students graph results with their teacher on their individual progress. For the students who show growth, staff members write notes and place stickers on their graphs."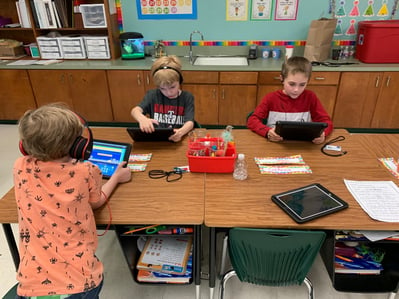 Students at Canton Elementary in Canton, Texas, work on Istation during small-group time.
"It's so exciting for our small town elementary!" said Ashley Glitsch, computer lab and Title I specialist at Highland Park. "The kids work so hard and are just as excited! We plan to update the lab with our winnings! Thank you, thank you, thank you from all of us at Highland!"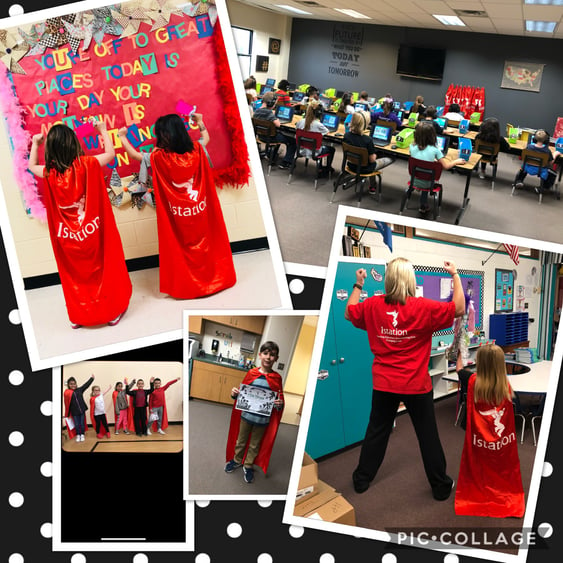 Students at Highland Park Elementary in Woodward, Oklahoma, use Istation in the computer lab and celebrate success with red capes.
Be on the lookout for upcoming Istation contests. Thank you to all of our participants!