Today Coppell Middle School West offers advice so that you too can successfully execute small-group time at your middle school! The school is made up of 979 students with over 80 employees. Victoria Tong (@FiggieTong), the language arts instructional coach at CMS West, tells us that Istation's reading intervention tool has played an important part in getting the school on track and helping teachers see gains in student reading scores.

DO: Ensure consistent small-group days throughout the entire school.
Mondays and Fridays are known as small-group days schoolwide for CMS West. All language arts classes for 6th, 7th, and 8th graders participate in small-group activities on these two days of the week.
DO: Create a more structured environment for the ISIP™ portion taken each month.
Lounging on the floor to read a book or work on a project is comfortable but teachers at CMS West have found that while comfortable seating is necessary at times, their students tend to perform better on their monthly ISIP assessment if they are sitting up in a more formal position. After analyzing ISIP scores — and a lot of trial and error — the verdict is in for this middle school: treating ISIP assessments more formally improves students' results.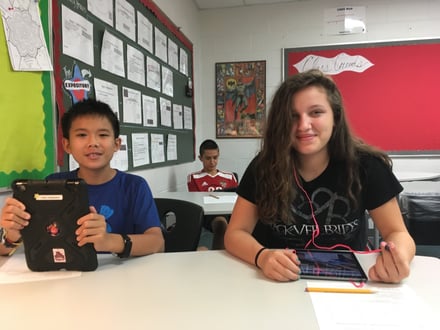 DO: Encourage 1:1 iPad use.
Going 1:1 with iPads has helped by giving all students access to their own personal device. Logging in to apps or taking monthly ISIP assessments is now a seamless process that students are used to.
DO: Use Istation with your Gifted and Talented students.
Istation is not just an intervention tool for students with critical skill needs. It is also great for the Gifted and Talented student population. GT students benefit from Istation because they are challenged to stay on track and perform better than they did the previous month. One teacher noted her GT students comparing scores, encouraging each other, and pushing themselves competitively.
DO: Share the data with your students and have them track their own progress monthly.
CMS West students focus on tracking, discussion, and measuring their own growth in Istation. The data is placed in their hands so that they are the ones in control. Teachers meet with each student to help set attainable goals and brainstorm ways they can grow in their weakest areas.
DO: Inform all departments (including history and science) about students' strengths and deficits.
Involve everyone! Inform the other content area teachers about their students' data. Opening up discussions about who is struggling in what skill area helps teachers encourage growth at all times. Students see the consistent message and are held accountable for their own data. If a student improves in one subject area, chances are the other subject areas will see significant growth as well.
DON'T: Use a pull-out program where students may be forced to miss some of their favorite classes like PE or art.
You may have tried this to time in during the day for small-group intervention. CMS West found that this method sometimes caused students to miss their favorite part of the day. It also proved hard to track students down and make sure they attended the tutoring time.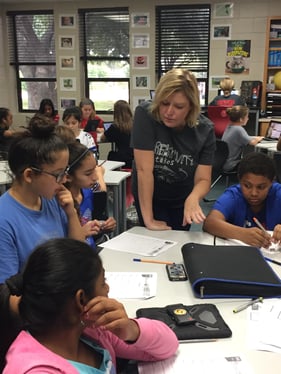 DON'T: Try to squeeze in small groups on an ad hoc basis; structured time each week is critical.
Without a structured time for small groups in the classroom, it's easy to miss that time during the day. You may get caught up in doing something else and not get to small-group intervention time that week. Committing to two days a week schoolwide has allowed small-groups time to be a fixed part of the school's culture.
DON'T: Use only the digital lessons in Istation; Istation's scripted teacher-led lessons are essential.
Istation provides a wealth of resources available to users. From printable books to easy-to-execute scripted lessons and practice activities, Istation makes it easy to print and teach. There are over 2,500 Teacher Directed Lessons available to customers. Lessons are scripted and timed to fit conveniently where you would like them to fit. Feel free to edit a lesson or use only a part of it if needed!
DON'T: Hide the data from students; they need to know their scores, progress, and opportunities for improvement.
Not allowing students to take ownership of their data at the middle school level can leave them out of the loop and unmotivated. The middle school years are a pivotal time for our young adult learners. They are working on time-management skills, achieving academic and personal goals, and learning to interact in a mature way. CMS West tells us that giving students this responsibility helps them take their learning more seriously.
DON'T: Limit Istation use to just school time; activate Istation's home practice for struggling students.
Istation's home feature offers students a way to explore the program that is unseen at school. Parents also have access to their child's reports. When students log in to Istation at home, they are able to work along their instructional path or click into Ipractice to work on their favorite lessons or games. Teachers also have the option of assigning individual skill-based lessons to a whole class or specific students using the Assignment feature.
Following the guidelines above, CMS West saw its middle schoolers' tier levels change last school year. At the beginning of the year 214 students were in Tier 3; by the end of the year the number had dropped to 100 students.