Various intervention models exist under MTSS, including RTI and RTI². Each district has its own MTSS/RTI model based on what works best for its community.
Today I want to break down the RTI² framework.
The RTI² framework is a three-pronged component of core instruction with student achievement at the center. It consists of these three elements:
assessment alignment and transparency

instructional materials and curriculum

quality training and meaningful support
In general, RTI² is a comprehensive three-tier, standards-aligned strategy to enable early identification of and intervention for students who may be at risk of academic or behavioral problems. The overarching goal of RTII is to improve student achievement using research-based interventions matched to the instructional needs and level of each student.
RTI² is the intersection of two federal laws: NCLB and IDEA 2004. It helps ensure that all students are proficient readers by the end of 3rd grade, using the prevention model to head off potential academic and behavioral problems in schools.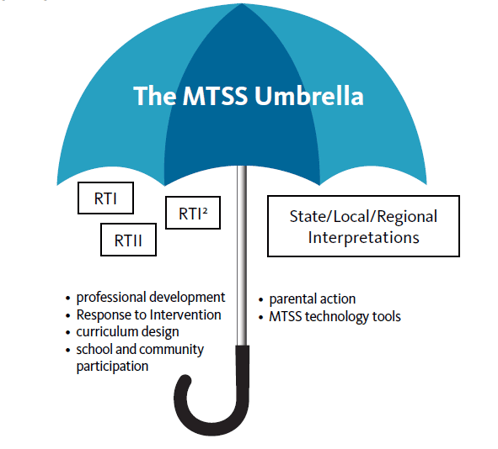 Istation's intervention e-book From RTI to MTSS is an excellent tool to have when building your school's intervention team. Download your copy today!