Miriam Johnson Sanchez is a 1st grade bilingual teacher at Carlos Rey Elementary School in New Mexico. She has been a classroom teacher for seven years, three of them in Mexico. She also received her teaching degree in Mexico and brings a lot of her educational background to her bilingual classroom.
Sanchez is an avid user of Istation Español in her classroom. The program plays a huge part in how she delivers intervention to her 1st graders. She relies on Istation's data reports to give her the feedback and guidance she needs to develop her intervention groups and prepare her classroom centers.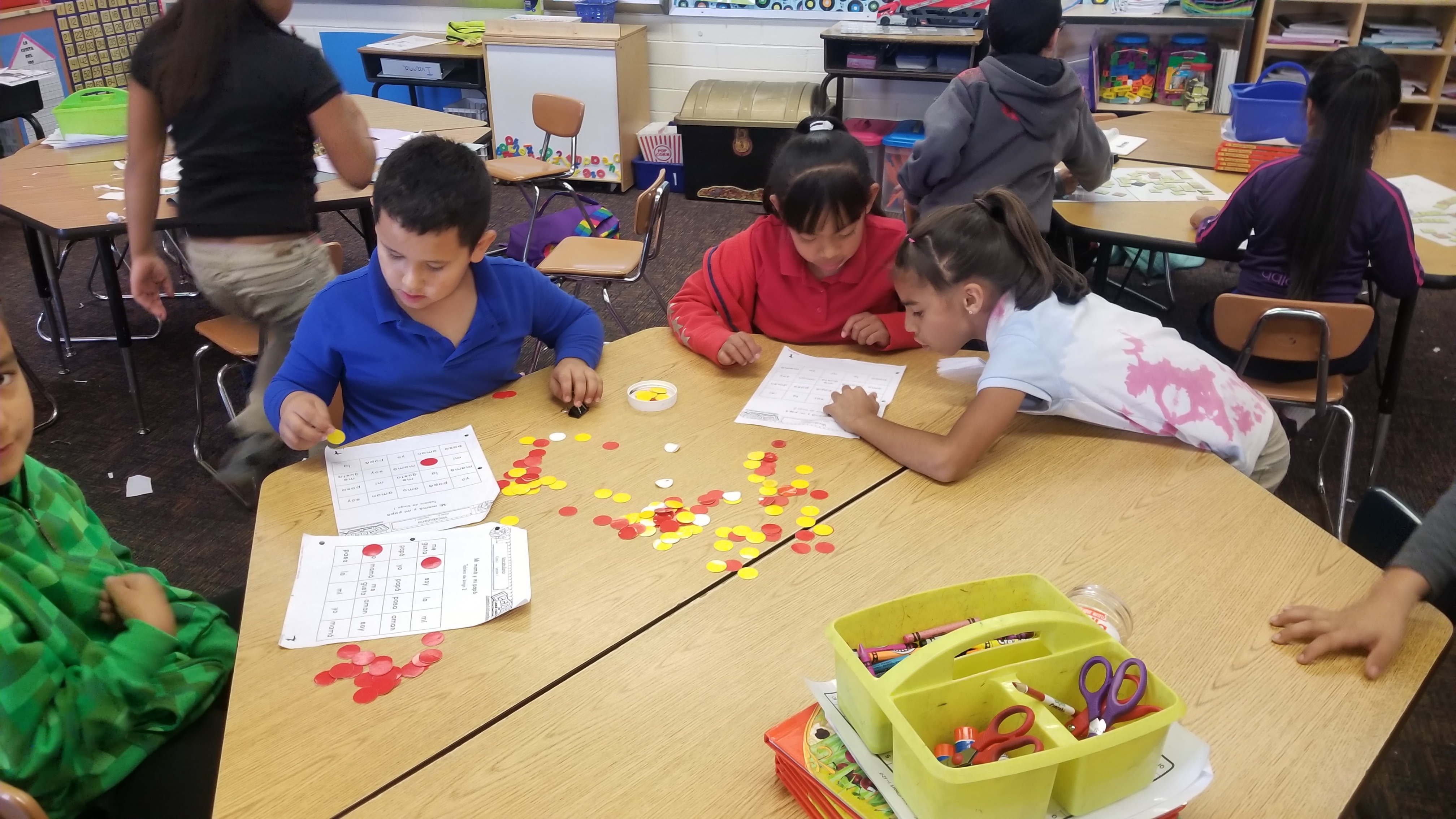 "When I click on the Priority Report, I can see which students need critical intervention and what recommended directed lesson and resource details I can work with for those students," Sanchez said. "I can also go to the name of the student and click on the Priority Report student history, and it will show the student intervention history."
Getting students interested in Istation was easy once Sanchez helped them see the progress they were making. It took about two weeks to inspire this type of motivation. Sanchez would walk around the room to each table and show her students their assessment results. The class often had discussions about what these results indicated. They also hunted for trends in classroom growth using the data results.
"Because the students were involved in this critical thinking and planning, they became engaged in the process and motivated to move the class forward as a group," Sanchez said.
If students saw that the results seemed lower than what they knew they could do, then they worked harder the next time to improve their scores.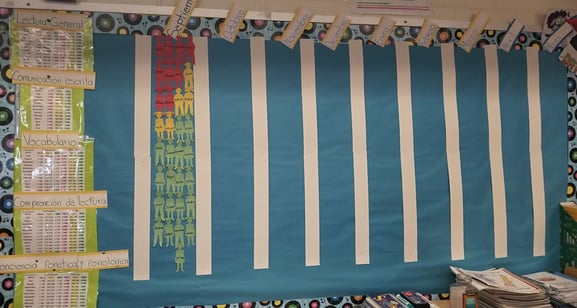 Students can see their growth individually and as a whole on the classroom bulletin board.
Istation Español also provides Sanchez with flexible, bilingual resources. She can print these resources and use them for centers, one-on-one tutoring, and classroom activities. As students rotate through centers around the room, Sanchez works with her different tier groups. She reads with individual students using Istation Español leveled texts. A student's LexileⓇ level can be found on the Lexile Trend Report along with book recommendations.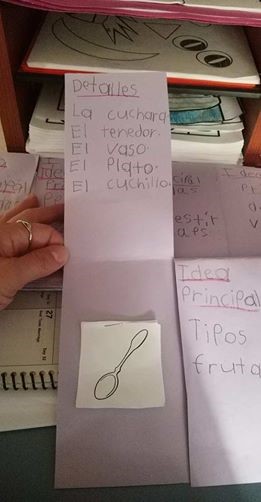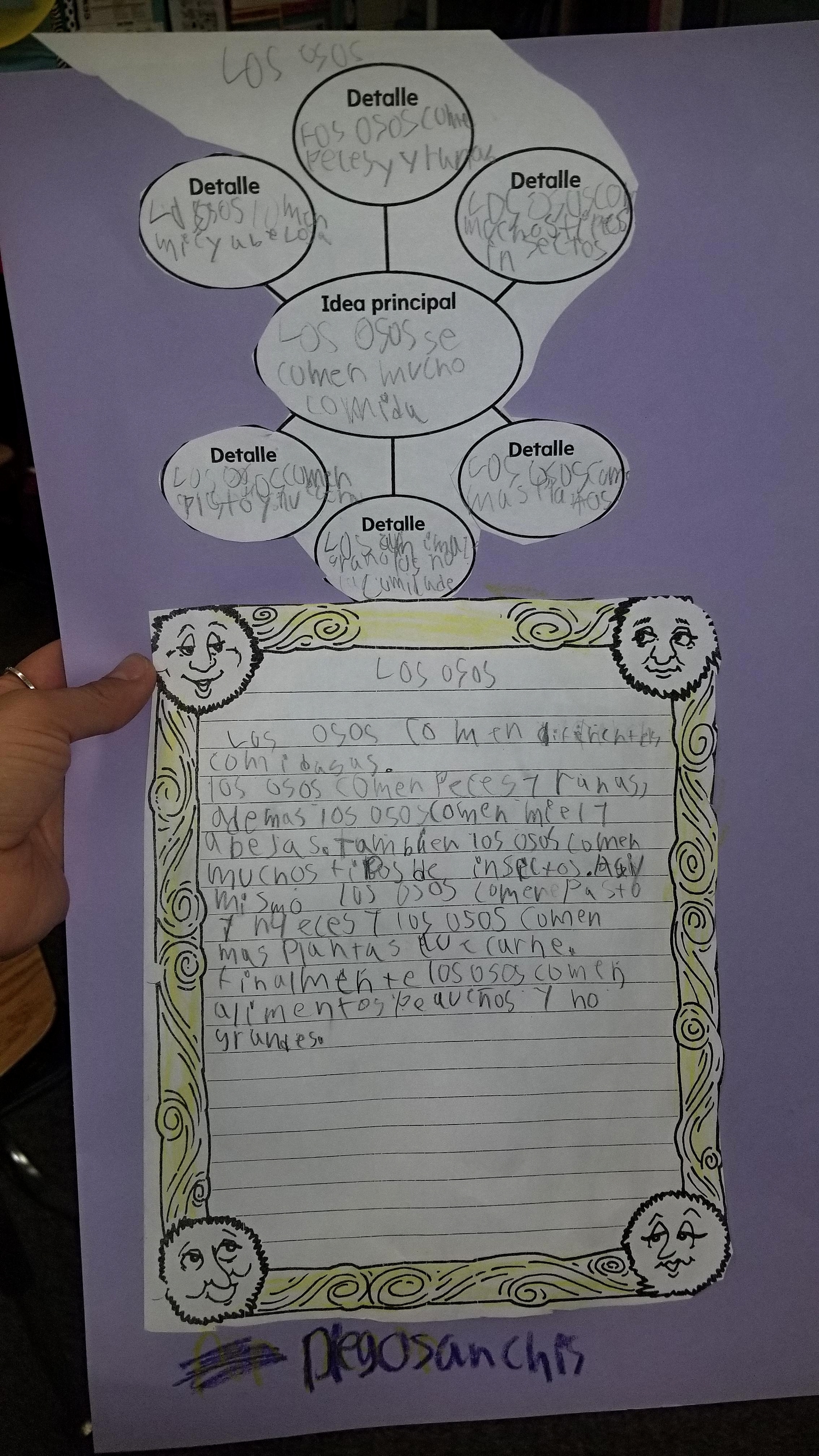 Sanchez writes each student's name at the top of a book that they will read that day. Each student may be reading a different book on a different level. If a student asks about it, Sanchez explains that we are all different and learn in different ways.
She has also implemented a superhero theme in her classroom. "Yo puedo . . ." She writes this phrase on the board, meaning "I can . . ." in Spanish, open-ended so that throughout the day the class can be inspired to use phrases like "I can read," "I can do my best," and "I can soar."
We are thrilled to hear from Sanchez about how she uses Istation's resources for her bilingual classroom.
Create your own dual-language learning centers using Istation's resources with our Learning Center Guide!