Three Takeaways for Blended Learning Buy-In
With innovations happening in today's classrooms, blended learning is bridging gaps and is here to stay!
One of the largest districts geographically in the state of Texas, Bastrop ISD covers nearly 450 square miles and serves over 11,300 students. When coronavirus interrupted the school year, Jen Green Gast, Academic RTI Coordinator for Bastrop ISD, launched blended learning for all that continues to positively impact the campuses, teachers, families, and students.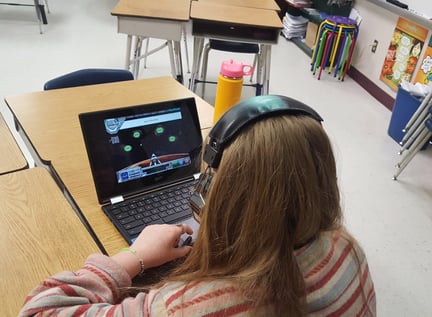 "We've been talking about the silver lining in all of this, and one of the big things is blended learning," Gast said. "It is going to be important no matter what situation we are in because we have always had some students who need to work from home."
When getting buy-in for blended learning, Gast recommends these takeaways:
1) Keep an Open Mind
Gast said one size does not fit all when it comes to blended learning. Consider your audience when planning and be sure to address the needs of students, staff, and families. That will mean creating different plans or sets of communication.
2) Celebrate the small wins
Gast recommends focusing on access first and then moving toward implementation.
"Our first 20-day plans simply focused on access — we celebrated just logging on! Then moved toward implementation with fidelity little by little."
Don't be afraid to encourage students and say, "You are making such a big impact just because you're here!"
3) Prioritize "just in time" support and communication
Gast suggests offering foundational training like the three models she developed for her district. Continue to provide support and communication in small, easily processed chunks just when staff, students, and families need it, and make it available 24-7.
The district now has such a robust system for aligning what's happening in the classroom with what you can do online either synchronously or asynchronously. Students in Bastrop ISD no longer feel out of the loop if they are out for extended periods of time due to frequent relocation or illnesses.
"They [students] can engage with their classroom during synchronous Zoom meetings," Gast said in a recent podcast. "They can then get on Google Classroom and interact with the question of the day and submit any of the independent learning activities that they do. Each step of the way, the teacher can give them immediate feedback."
By implementing blended-learning best practices, Bastrop ISD was able to extend learning for all. Follow this three-part series about Bastrop ISD's total implementation process over the next several weeks.