We would like to invite you to an upcoming webinar on Wednesday, May 23 at 2 p.m. ET entitled Building a Title I Intervention Strategy.
Director of Federal Programs and Testing Debra Walker Smith, PhD, explains how Hoover City Schools in Alabama managed to better serve students using Istation's formative assessments, adaptive curriculum, and more. We welcome Dr. Walker Smith and the Hoover City Title I team!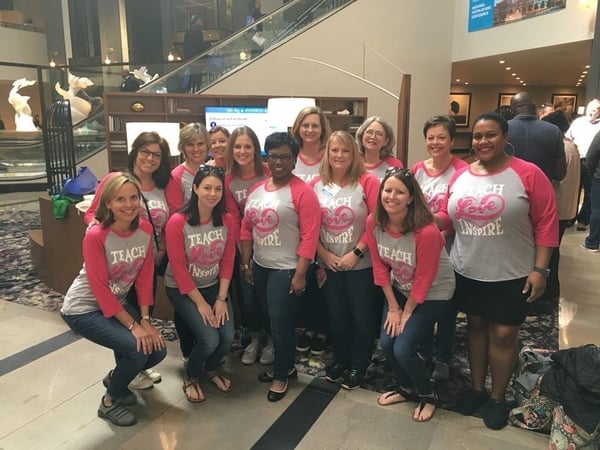 Front Row: Jennifer Norris, Margaret Stanley, Dr. Debra Walker Smith, Kelly Martin, Margaret Watts, and Alisha Wheeler
Back Row: Donna Walker, Sheila Burton, Rhonda Keeling, Michelle Reid, Donna Houston, Teresa Capra, and Stephanie Prevatte
Join the webinar and learn how to build an effective intervention strategy for Title I schools.
While Hoover City Schools was successfully serving the needs of its Title I students, the central Alabama district wanted to streamline the process. To do so, they implemented Istation, an e-learning program that identifies learning gaps and provides engaging, interactive lessons and face-to-face teaching strategies to get students back on track.
The district was able to reach more students in less time with Istation. "I believe that this program is one of the best investments we have made using our federal funds," Smith said. "I like the ease of implementation, but more importantly, I like that students feel successful using it."
Smith and her team will discuss how they supported school leaders, teachers, students, and parents to introduce new and effective intervention practices that have improved student achievement in their Title I schools and how you can do the same.
Can't attend the live event? Register today, and you will receive access to the presentation and a recording of the event!