Did you know that low-income students can lose two months of reading proficiency during the summer? This learning loss is known as the "summer slide," and the ramifications are serious. Research finds that two-thirds of the achievement gap among high school students is attributable to summer learning loss in elementary school.
Last summer, Istation partnered with Tackle Tomorrow to decrease the detrimental effects of the summer slide. We donated five Istation Reading licenses to community centers in South Oak Cliff, Texas. As a result of these efforts, more than 60 percent of students maintained or improved their reading proficiency!
This summer, we're doing even more. To decrease the detrimental effects of the summer slide, Istation has partnered with Dallas ISD (DISD), the Tackle Tomorrow Foundation, the Dallas Parks and Recreation Department, Dallas Afterschool, and the Commit! Partnership. As part of this partnership, Istation is donating Istation Reading to more than 10 community sites over the summer. These sites will serve between 400 and 500 students in kindergarten through 3rd grade. In addition, Istation has trained 19 educators to support these community sites.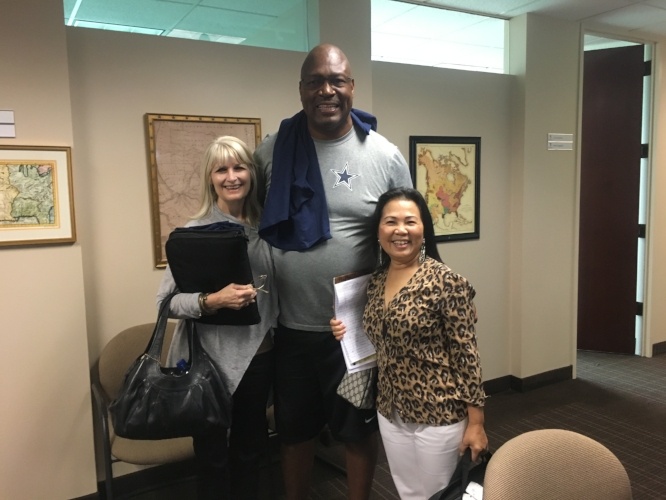 At a recent training session, Charles Haley, football Hall of Famer and Tackle Tomorrow founder, stopped by to inspire the educators who will work with students at each of the community sites this summer.
We are excited and ready to make this summer a success! Together, the Dallas community is working to stop the summer slide and close the achievement gap!
For more information about summer Istation usage and the summer slide, visit our Istation for Summer homepage: