We are happy to announce today that the Virginia Department of Education (VDOE) has awarded Istation a contract to offer local school districts its Istation's Indicators of Progress (ISIP™) assessments through November 2019.
ISIP assessments provide teachers and school districts with immediate reports that include vital information and indicate students' skill growth across and throughout the school year. The assessments are available in reading and math for students in prekindergarten through 8th grade.
"We are honored to be a continuing partner with Virginia public schools," said Istation Chairman and CEO Richard H. Collins. "This continues our mission to support educators with valuable data to help inform their instruction."
ISIP assessments provide reliable data with frequent, grade-appropriate, computer-adaptive evaluations for students. Adjusting to each student's ability, the interactive assessments keep developing learners engaged and provide educators with the data they need to help students grow.
With Istation's formative assessments, an entire class can be assessed in all reading measures in just 30 to 40 minutes in a computer lab setting. The Istation program provides instant results and a wealth of reports, including Lexile® measures, in addition to several thousand teacher directed lessons for targeted instruction.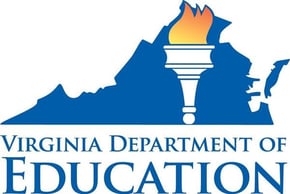 For more information, visit the VDOE's website here.