Throughout the summer, we've been sharing tips, tricks, and tools to help parents, community centers, and summer schools maintain literacy and stop the summer slide. Now, we're pleased to announce the publication of our "Stopping the Summer Slide" eBook!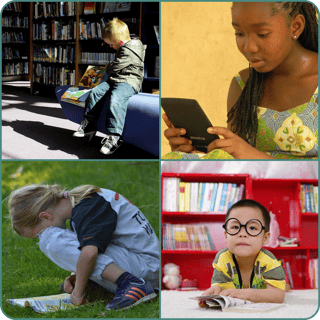 Within this eBook, readers will:
Discover five things to do this summer to help prepare a child for fall.

Find ways to incorporate reading anywhere.

Be given a tool to help track summer reading.

Receive a great monthly plan for maintaining reading proficiency while saving time for fun!
There are still plenty of summer days left; make the most of them by supporting and implementing literacy-building activities into your daily life.