The questions on every educator's mind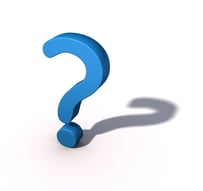 Admit it. Even during the blissful days of summer, nagging questions clutter your head. What's next in my classroom? What's next on my campus? What's next for my career?
The future is the focus of the National Association of Elementary School Principals (NAESP) Annual Conference June 30 - July 2 in Long Beach, CA. NAESP helps campus leaders stay alert about what's happening today, and stay ahead of what's happening tomorrow.
An unfortunate part of education's past and present is the achievement gap - the persistent disparity in student outcomes between various groups. Is the achievement gap inevitable? Is it here to stay? At NAESP, attendees will learn how forward-thinking campuses are attacking this age-old problem.
Teachers credit Istation with helping narrow the achievement gap in their classrooms. We'll be at NAESP to explain how we do it. We'll be giving away free copies of our brand new "8 Great Ways to Close the Achievement Gap". This updated guide offers new tools and tips from Strategic Training Coordinator Sabrina Jones. She used her almost two decades of experience as a curriculum specialist, dyslexia specialist, classroom teacher and Istation trainer to co-author the book.
Get your free copy of "8 Great Ways to Close the Achievement Gap" at Booth #1030 at NAESP. You can meet Sabrina and the rest of the Istation team and learn more about the critical support we provide to campuses in need of a fresh approach.
In the meantime, tell us what you think is next in the world of education.
or
on Twitter and join the conversation!