Keep Students Learning All Summer Long
Summer vacations can be a mixed bag for students and their teachers. On the one hand, children have more freedom to pursue their interests and spend quality time with family and friends. On the other, too much unstructured time can lead to boredom, unhealthy habits, and even the dreaded "summer slide."
Without enrichment, students from low-income families lose an average of two months' learning during the break. Consequently, remedial learning rather than grade-level instruction becomes the focus of the new academic year.
What can districts do? Providing a summer learning program can be a great alternative to the "mixed bag" of the traditional vacation.
Three Big Benefits of Summer Learning Programs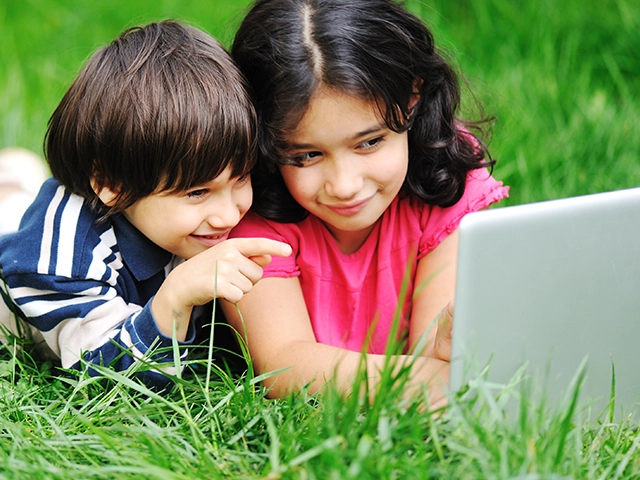 A summer learning program can bring at least three big benefits: establishing a routine, preventing the summer slide, and helping students thrive with tailored instruction.
1. Establishing a routine: Routines can be comforting for learners of all ages. Being able to predict part of the day helps decrease anxiety and helps students become more receptive to new information. Furthermore, the structure of summer school helps parents plan daily life. It can even help children go to sleep and eat meals on a regular schedule, which in turn promotes learning readiness.
2. Preventing the summer slide: Preventing the loss of academic knowledge is an obvious benefit of summer school. As mentioned above, students from lower-income families tend to lose two months' worth of academic gains during the summer. And further, a record number of students have failed to meet standards because of pandemic-related learning disruptions. Summertime catch-up is critical for academic success.
3. Helping students thrive: Tailored instruction helps make the best summer learning programs enjoyable and effective. Summer classes tend to be relatively small, enabling instructors to differentiate instruction with plenty of one-on-one tutoring and small groups. Small class sizes also boost students' self-confidence and give ample opportunity to participate in whole-group discussions. During summer break, students can develop the skills and confidence to thrive in the next academic year.
How Istation Supports Summer School Learning
Istation features award-winning summer programs in reading, math, and Spanish literacy for pre-K through grade 8. Istation's assessments, instruction, and practice work together to help teachers determine next steps and differentiate instruction.
Whether it's a seasoned educator, a tutor, or a new teacher leading your summer classrooms, give them the power to teach effectively with Istation. Thousands of ready-made lessons help educators of any experience level deliver one-on-one, small-group, and whole-group lessons — no prep time required!
Istation's assessments and instruction come alive with game-like animations that are key to success in summer school programs. Students can build skills and track progress all while engaging with gamified lessons and activities.
Another perk of using Istation during the summer months is that it is flexible for all learning models. Whether your school or district is rolling out an accelerated learning model, high-dosage tutoring, targeted interventions, or something more, Istation is the flexible classroom companion to any summer learning program.
*offer for new customers only, must include purchase of professional training