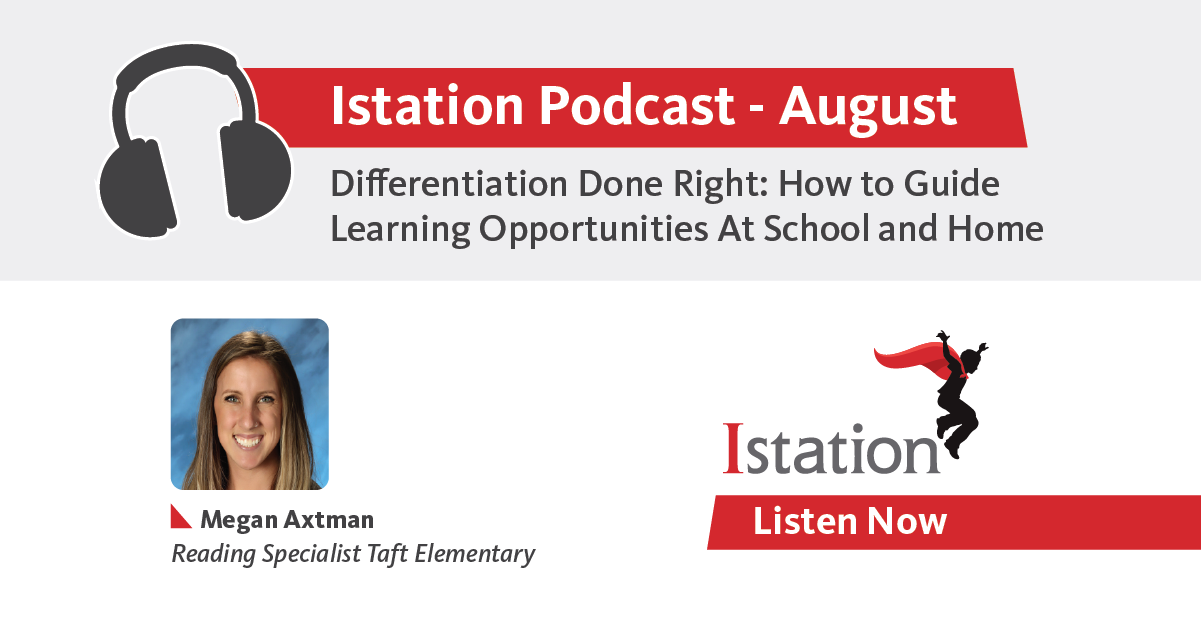 Back-to-school season this year is unlike any other. With the pandemic forcing schools across the country to rethink the way they educate students, the spotlight is on differentiation and how educators will reach students at an individual level through online or socially distanced at-school learning.
Assessing student progress and needs can be a challenge in an online environment. Megan Axtman, Reading Specialist at Taft Elementary in Boise, Idaho, said her school employs various tools, such as Istation Reading, to help with these assessments.
Taft classes will be online only for the first three weeks of school, and then parents have the option to choose whether they prefer in-person or online school for the year.
"From the teacher's side, we now have a little experience under our belts in how to handle online learning and a little more time to prepare," Axtman said. "In the spring, we couldn't guarantee that all kids had equitable access to what we wanted them to have in terms of online. For the fall, all kids in our school have internet access and can log in to get the online learning they need."
Taft uses Istation multiple times per week for self-paced instructional learning lessons that students are working through based on their assessment results. This is especially helpful for non-English speaking students. Istation Reading scores help determine which skills English learners need to be working through to continue expanding their emergent language skills.
The school is dedicated to meeting students where they are, whether it's supporting English learners, addressing social emotional learning, or setting up technology tools at home. On the first day of school, a designated team of teachers visited homes to make sure students could log in for virtual classes.
Listen to MarketScale's podcast channel The Future of eLearning as Axtman shares some of the best practices her school developed to meet students' needs during this unprecedented time in education.