Lucy Estrada-Guzman, principal of Harney Elementary School in Vancouver, Washington, had been looking for an all-in-one assessment tool to aid her dual language teachers and students.
Half of the student population at Harney belong to the school's Spanish immersion language learning program, where the goals are to . . .
achieve at or above benchmark in content areas,

become bilingual and biliterate, and

develop the knowledge, skills, and disposition to become a competent global citizen.
The program acclimates students to language learning throughout their time in elementary school. In kindergarten, 90 percent of the daily instruction is taught in Spanish; in 1st grade: 80 percent; and in 2nd grade: 70 percent. As students transition to higher grades, more of the instruction shifts to English so that in the upper grades instruction is 50 percent Spanish and 50 percent English.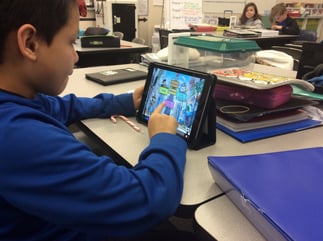 A Harney student works in Istation's Lectura Avanzada World of Genres.
A few teachers from the school discovered Istation while attending a tradeshow and saw instantly what it could do for their students, so they piloted the program. Istation provided Harney with a single tool to measure the new language learners' ability to listen, read, write, and comprehend.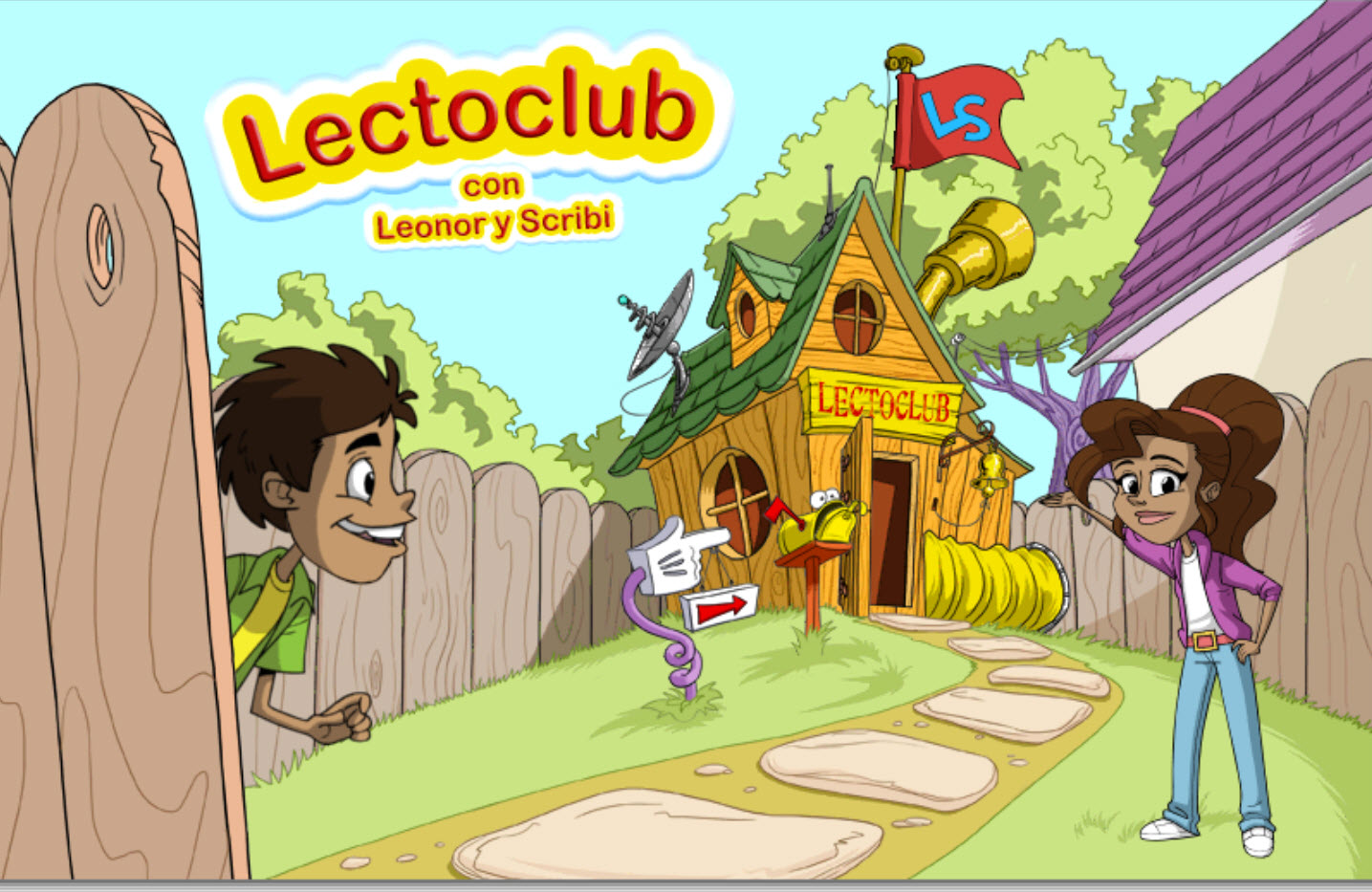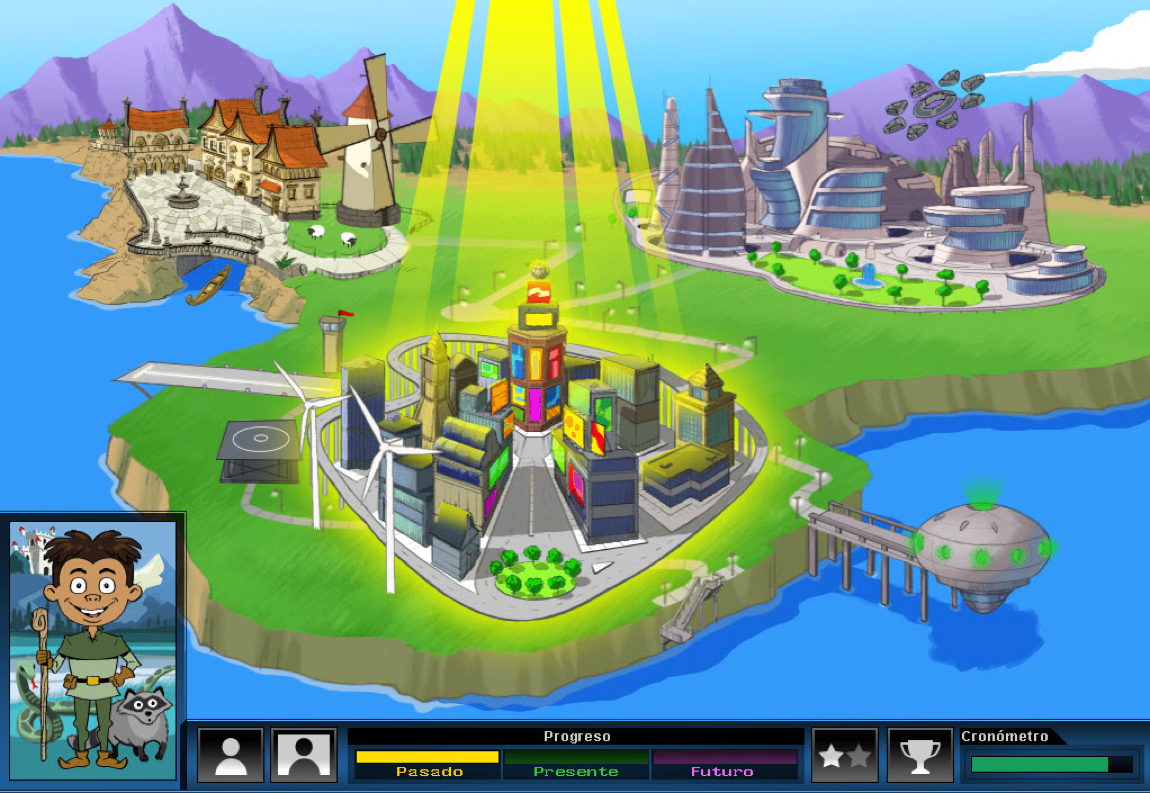 Within Istation Español, students in prekindergarten through 3rd grade enter Istation's Lectura Temprana. Older students explore The World of Genres in Lectura Avanzada.
The data from Istation provided teachers with instant results to use during their small-group instruction time. Estrada noticed after three months that each student had enough data to document growth and see the changes they were making in skill development. After a few months, teachers could see recurring trends in student progress.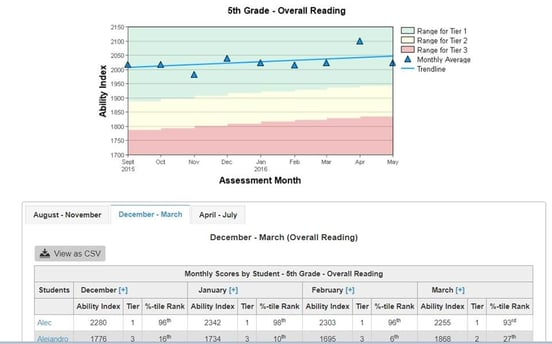 A look at Istation's Skill Growth Report
Before Istation Español, the school lacked resources to use during small-group instruction time. Now they have printable lessons, activities, and games ready to use. With Istation's Skill Growth Report, teachers at Harney can view details on each skill assessed along with the progress made by students according to their goals.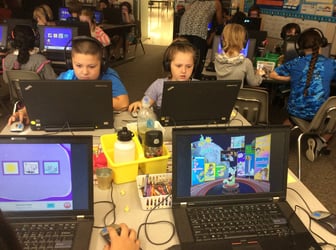 Dual language learners work on Istation Español on their classroom laptops.
With Istation Español in place, teachers across grade levels are able to have conversations using similar vocabulary about assessment and instruction. Words like "monthly assessment," "data points," and "goals" all mean the same thing to each teacher. This allows for cross-grade-level collaboration while meeting expectations.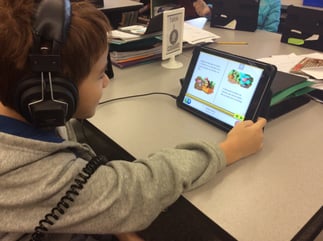 A student smiles while reading a story in the program.
Next year another elementary school in Vancouver Public Schools will try out Istation Español.
Learn more about Istation's all-in-one tool for your dual language learners by clicking on the button below.