Schools looking for optional performance scales to help define achievement goals for students can choose from Istation's three multitiered systems.
Istation's performance scales provide actionable and insightful data that helps predict student success, prescribe explicit and direct lessons based on assessment results, and monitor progress in order to improve engagement, educational outcomes, and more.
All three performance scales use the nationally normed Istation's Indicators of Progress (ISIP™) assessment to help schools accurately determine whether students are on target to meet end-of-year grade-level expectations. Plus, teachers and educators get the formative data they need to differentiate instruction. Schools can change scales at any time during the academic year.
Accurate Insight Schools Need to Measure Student Growth
Working together, Istation's formative assessments, student data, instructional resources, and dynamic support help schools measure growth and share easy-to-understand feedback that is timely, specific, and constructive.
Istation's computer-based assessments and reports can help teachers in many ways:
Prioritize critical interventions.
Identify students for small-group instruction.
Select from targeted teacher-led lessons.
Compile strengths and weaknesses.
Document interventions.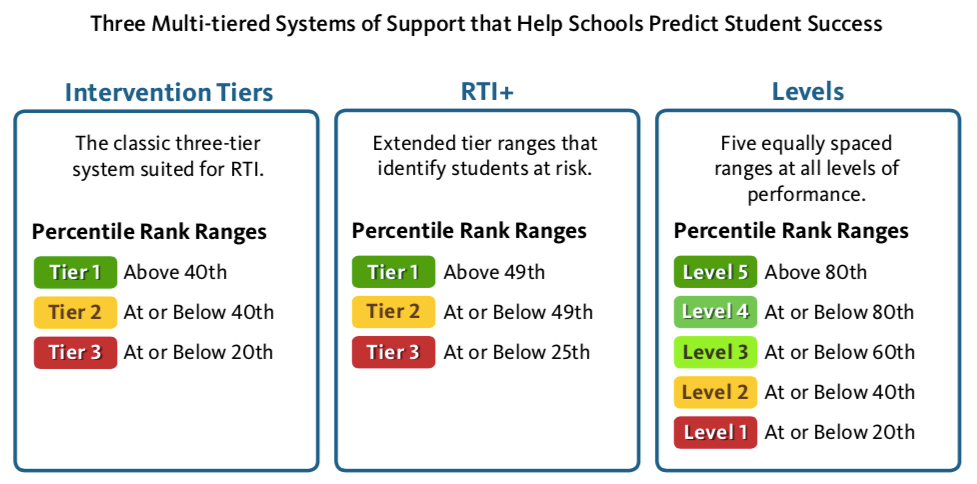 To learn how to get started with a pilot click the button below and fill out the form to have someone from the Istation team contact you directly.