Motivate Students to Take Ownership of Their Learning
More than ever, educators are integrating technology into the learning process. Technology is used in our classrooms to create projects, lead discussions, and track progress.
Motivating your learners can empower them to take ownership of their work, and tech tools can help do that. Having control over their own learning experience helps students succeed academically and meet end-of-year goals. Check out three ways your tech tools can empower students to take ownership of their learning.
3 Ways Classroom Technology Builds Student Agency
Is your school implementing technology tools that inspire a love of learning with engaging features and content? See how classroom technology can motivate and engage learners along their learning experience.
1. Personalizes the learning experience
Adaptive technology makes it easy for each student to work on their own instructional path. No two learners need to be working on the same lesson at the same time. Students learn at their own pace and in a variety of different ways.
Highly-personalized learning paths show students where they are within instruction and what to expect next.
2. Tracks progress of goals and growth

Digital technology tools can increase a sense of progress and movement throughout the learning journey. Students feel more ownership of their learning when they can see where they are in the process.
Providing immediate feedback on progress is key to keeping students motivated. Built-in results that show charts, graphs, and progress bars make the journey visible and fun.
3. Provides fun achievement celebrations for students
Celebrating growth is sometimes overlooked. However, this is an important part of the learning process for students. When their progress is celebrated and they are able to see milestones, they will be more engaged for next time.
Discover Istation's New Student Experience
Istation has personalized the look and feel of the student learning experience to engage students on all levels. You can now empower your classroom by giving your students control of their learning.
What the platform does best is show powerful insights on students' progress to help them grow throughout their academic journey. It also offers a new streamlined approach to help students find what they need right when they need it. Students will have more choice, voice, and agency than ever before.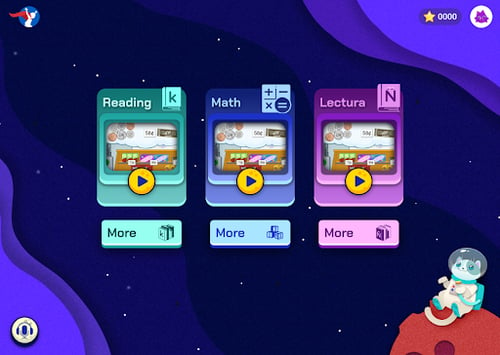 Students have new home dashboards. They can select from a variety of home screens like the two examples above.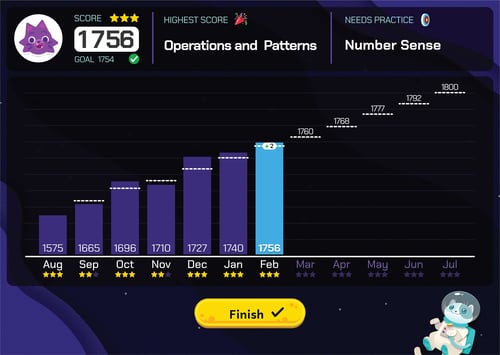 Istation's student experience has new visuals designed to give students context to their performance and growth.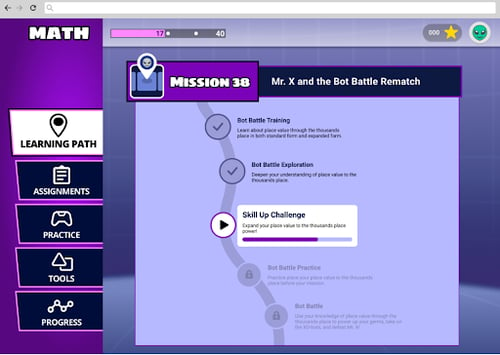 With the Map My Learning feature, students can increase their sense of progress and movement throughout their learning journey with Istation.
To learn more about Istation's new student experience, visit our page here.