Technology tools, like the online learning portal from Dallas-based Istation, are not only helping students in elementary school, but they are aiding early literacy efforts for kids just coming into pre-K/Kindergarten. In this episode of the EdTech Podcast, host Tyler Kern sat down with Dr. Jane Moore, Strategic Professional Development Specialist, and Dr. Georgia Thompson, Strategic Professional Development Specialist at Istation, to discuss why early literacy is important for its very youngest students.
While sophisticated, 1:1-empowering, and device-driven EdTech might be considered a relatively new development in instruction, Istation's adaptive online reading curriculum for elementary school students has roots in the 1998 National Reading Panel. The panel helped establish the five essential pillars for literacy learning, upon which Istation's curriculum is based. The pillars include phonemic awareness, phonics, vocabulary development, reading fluency, and reading comprehension.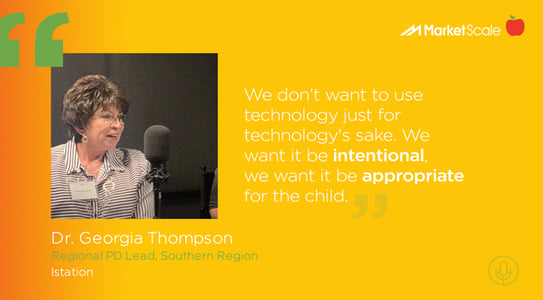 Teaching these scientifically-based reading pillars is helping close the gap for incoming pre-K/Kindergarten students, whose literacy often varies widely from English as a second language to fluent readers.
"Studies have shown how simultaneous advantage of using print, sound, and animation is really speeding along those acquisition skills we want our children to have," Dr. Moore said. In addition, the International Literacy Association found that meaningful use of digital resources can substantially diminish the literacy difference between the low-economic student and their more affluent peers.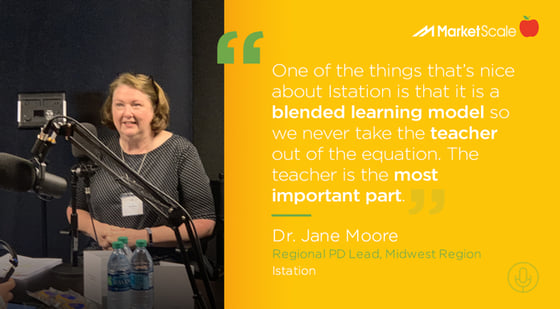 But if you think Istation's online learning portal is removing teachers from the equation, Georgia assures that's not the case.
"We never want to replace the teacher," Dr. Thompson said. "It does not supplant, it just supplements."