Use Oral Reading Fluency to Measure Learning Loss
Oral reading fluency (ORF) is a measure of how quickly and accurately students can read aloud. At first glance, this may seem like a strange thing to quantify, but decades of research have shown ORF to be highly correlated with reading comprehension, especially for young, nascent readers, which makes it useful as a screening tool.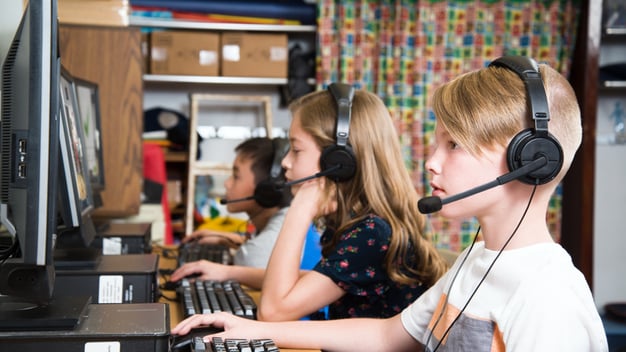 Dr. Jan Hasbrouck, lead author of the widely used Hasbrouck and Tindal (2017) national norms, calls ORF the "educator's thermometer." By spending just 60 seconds assessing each student, teachers can learn whether their students are "academically well" with regard to reading. Though ORF cannot determine the root cause (just as a thermometer cannot explain a fever), we need look no further than our current situation to understand the importance of knowing who requires immediate attention.
As social-distancing measures require school closures to continue, educators should brace for impact. This year's "summer slide" is likely to be far greater than anything we have ever seen. With limited time and resources, educators must first take inventory of the situation so they can respond strategically. This is where ORF can help.
When asked how to use the national norms in the post-COVID-19 environment, Dr. Hasbrouck replied, "We don't stick thermometers in ice water to make sure the child doesn't look like they have a fever."
Similarly, educators should assess students as they would in normal years to understand the extent of learning loss. From there, they can use other tools to diagnose the underlying problems and intervene.
ORF's greatest strength is its ability to provide important information quickly. And with digital tools such as the ISIP™ Oral Reading Fluency assessment, oral reading data can be collected remotely and even automatically scored using voice recognition technology.
In these uncertain times, it is more important than ever to spend our energy wisely. ORF provides the means to take the temperature of all our students. Now we just have to utilize it and take action with the results.