The Istation User's Guide has been updated with a new look and is organized for an improved user experience. Educators will see a fresh, clean design that offers a streamlined way to access articles on Istation reports, the assessment and instruction, teacher tools, website navigation, and more. Educators can search for a specific topic or browse topics by category.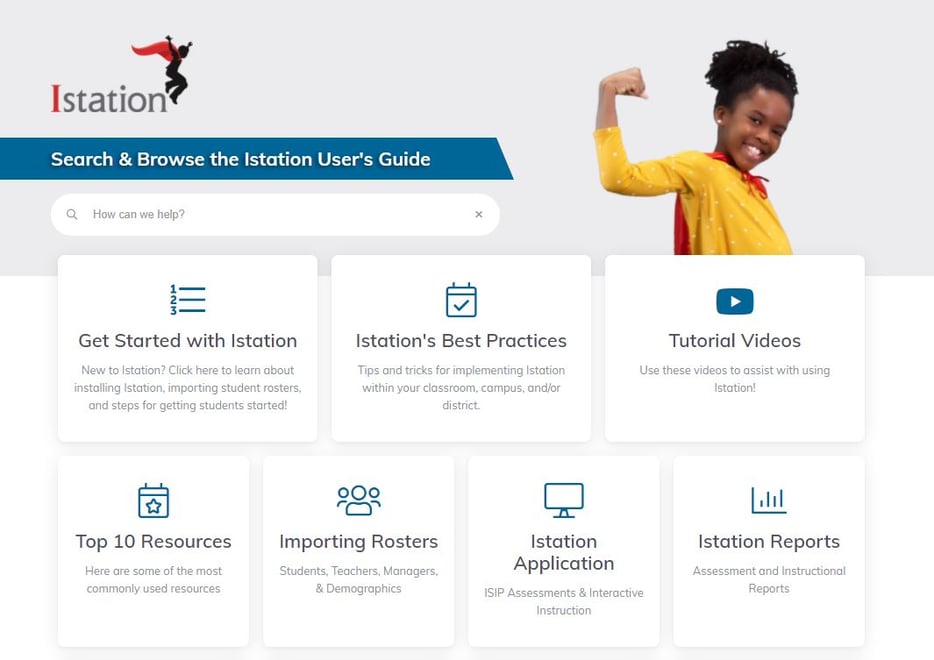 The new IUG can be viewed by clicking on the green Get Help tab at the top of all pages.

Page-specific articles can also be found by selecting the corresponding link for the page you are seeking.