Create an Instructional Plan that Maximizes Technology
Schools and districts have moved away from traditional response-to-intervention (RTI) models to now focus on their choice of a multi-tiered system of support (MTSS) framework. By embracing the MTSS framework, educators can ensure equitable access and opportunity for all students.
The MTSS framework focuses on multiple strategies and aspects that affect the whole child:
state instructional standards
differentiated learning
individualized instruction
social and emotional needs
Having the tools and resources necessary to achieve success with these strategies has become a must for all educators. A school's or district's learning technology is instrumental to creating the plan that offers targeted instruction to meet the needs of all its learners.
5 Steps to Create an Instruction Plan That Maximizes Technology Tools
Creating an instructional plan that maximizes the use of your school's or district's learning technology requires only a few easy steps. Educators will be able to reach all learners wherever they may be.
Step 1: Identify initial student skill gaps through assessment
The first step to creating your instructional plan should be to identify what level your learners are currently at. Formative assessments make identifying a student's strengths and weaknesses easy by collecting important data on each student.
For example, if you are assessing a student's oral reading fluency skills, an assessment gives you data for measures of accuracy, fluency, and expressiveness.
Understanding the type of data you will get from learning technology is important when choosing the right partner. This is a sure way to know that you are utilizing the right assessment.
Step 2: Analyze student assessment data
Once you have administered assessments and received the data, it's time to analyze it. This is important because analyzing data is where you build the foundation for your instructional plan.
Data reports should present information in a way that can be analyzed to meet your classroom needs. For example, if you are working with English learners, it's important to analyze reading results in both languages. This helps you see whether there is a literacy or language issue in reading development.
Istation's biliteracy reporting offers a side-by-side summary of Istation Reading and Istation Español data in a single report. This feature identifies skill strengths and weaknesses, organizes students for small-group instruction, and more.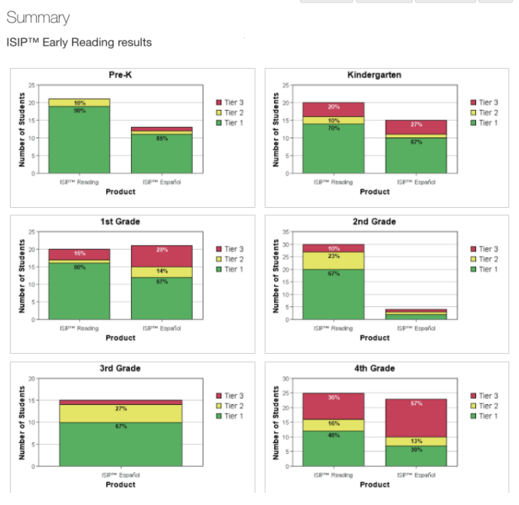 Istation Reading and Istation Español data can be seen side-by-side in this single report.
Step 3: Develop Your Instructional Plan
Once you've collected and analyzed the necessary data, you will have all of the information needed to develop your instructional plan.
When initially thinking about instruction, it's important to ask yourself:
Which resources do I have access to?
How will I deliver instruction for my students?
When will I make adjustments to the plan?
Be sure to include technology in your instructional plan. It's important that technology can grow and change as you and your students do.
Adaptive technology allows for adjustments as you go. Tools like Istation's Indicators of Progress (ISIP™) adapt based on students' responses in order to pinpoint exactly where they need to be working.
With tools like this, educators can work with students in person as well as virtually. Learn about the top 8 benefits of using virtual learning platforms tools here.
Istation's adaptive, online instruction provides schools:
a game-like learning experience that offers student agency
targeted instruction based on students' needs
supportive classroom intervention resources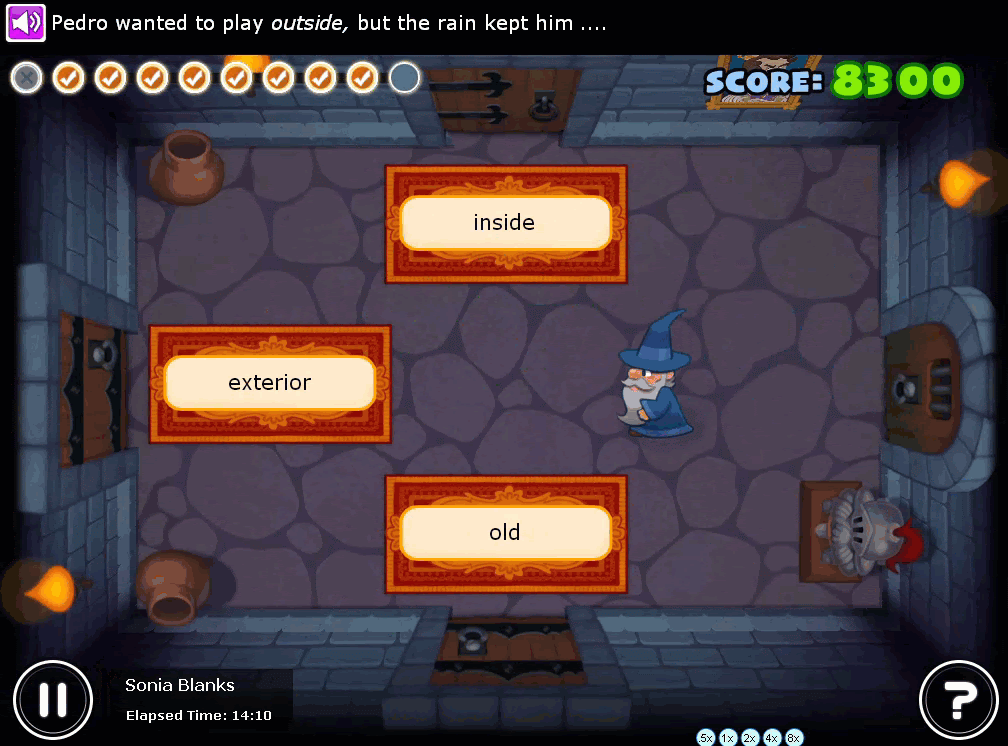 Step 4: Set Realistic Goals and Expectations
An important step that shouldn't be overlooked in this process is setting your goals. Start by evaluating your instructional plan to determine which goals need to be met. Consider working with colleagues and administrators for advice and accountability. Technology can also help by providing professional development opportunities such as webinars on how best to achieve various goals.
Student Goals:
Set individualized goals for each student. After each monthly assessment is completed, arrange one-on-one student data conferences. Use this time to review goals from the previous month and discuss the next month. Student goals can be used to help increase motivation and maximize student growth.
Don't forget to include students and their families in the goal-setting process. When students participate in goal setting, they have a vested interest in the learning process. This allows them to share in the successes when those goals are met.
Istation's Goals Assistant allows teachers to set an overall goal for the student to meet based on tier, percentile rank, or a specific ISIP score. The monthly goals will then be automatically calculated based on the selected timeline to meet that goal. Once the goals are saved, the monthly goals for that student will be updated automatically in order for the student to reach that goal by the specified time.
Step 5: Measure and Monitor Progress
After the initial assessment, it's important to continue monitoring progress. Assessments should be done not only one time but rather throughout the entire school year.
Find a digital platform that offers you the ability to administer on-demand assessments between regular benchmarking times. Seeing where students are between benchmarking will allow you to adjust and improve your instructional plan if it isn't working.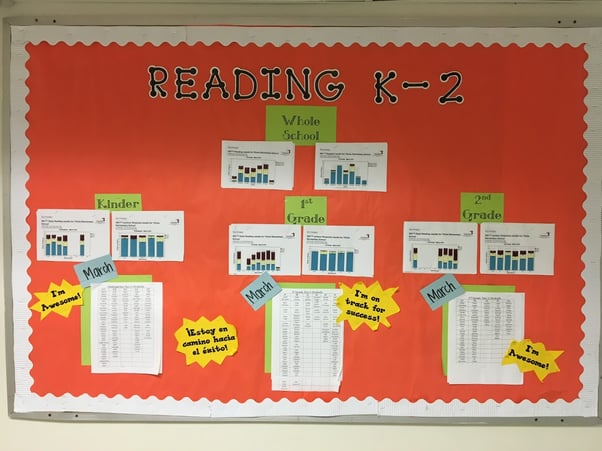 Titche Elementary School in Dallas ISD tracks student ISIP growth on their data wall.
For more information, watch the webinar discussing how to create an instructional plan to maximize Istation's powerful technology tool.