My last blog entry was "How to Use Istation for Effective Small Group Instruction." It seemed to really resonate with you, as it quickly became one of our most-read posts. After I wrote it, I began reminiscing a little more about the moments of joy, confusion, and exhaustion I felt while embarking on a small group classroom strategy. So, if you took my advice about forming small groups, maybe you're wondering, "Thanks for helping me, but now what am I supposed to do?" Well, here are a few answers.
I used Istation's Classroom Summary Report to form my instructional groups. Here's an example of what the Classroom Summary Report looks like: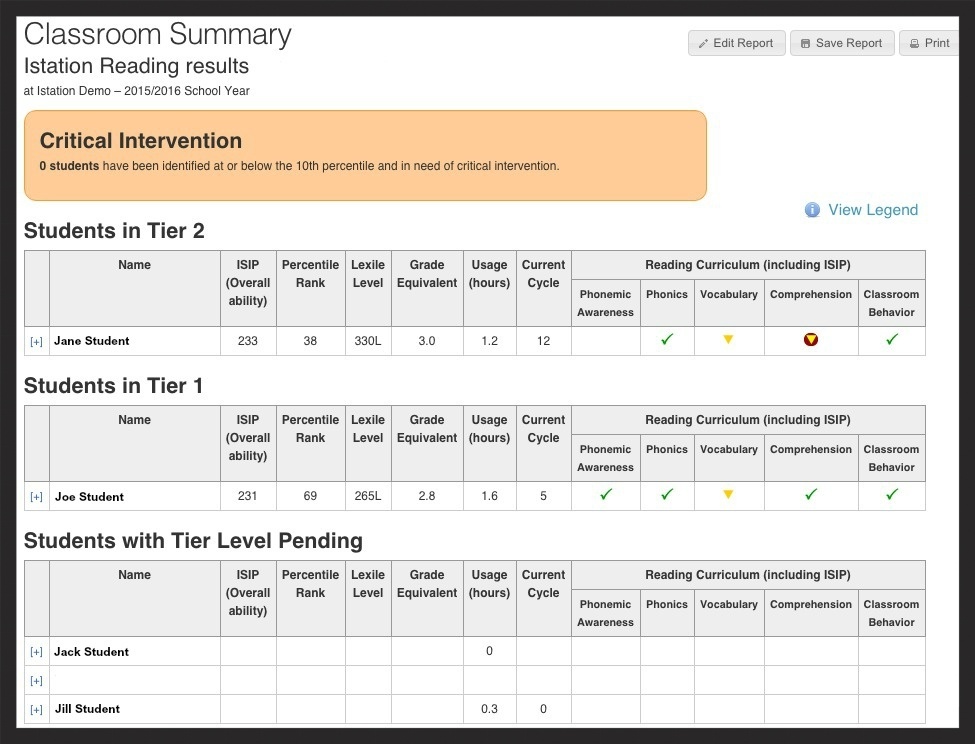 The ISIP Summary Report helped me quickly identify individual areas of need as well as where to focus some quality whole-group time. Here's what you see when you click "view legend". It explains the symbols on the report:

By looking at the report and following the legend I was confident I had properly grouped my students based on like skill deficiencies. But finding a creative, effective way to make this "small group thing" work -- well that was an entirely different issue...
I wanted to make small groups fun for both teaching and learning. A sports-themed classroom seemed a natural fit. Successful teams depend on each member to contribute individually, so each small group would become a team. By the way, I'll go ahead and admit it -- yes, I am a crazy sports mom! Teams need names so I allowed each small group to determine its name. I also had them come up with a team mascot and flag. This activity created bonds within the teams/groups. With this approach to learning, students were excited to contribute individually. Each month after the ISIP Assessment, I would announce the winning team. The team that increased the most could choose from a list of agreed upon rewards. However, any team that showed an increase was rewarded as well.
I also made student data folders. They looked a lot like this image, from a blogger. You can find more ideas like this on Istation's Pinterest Board.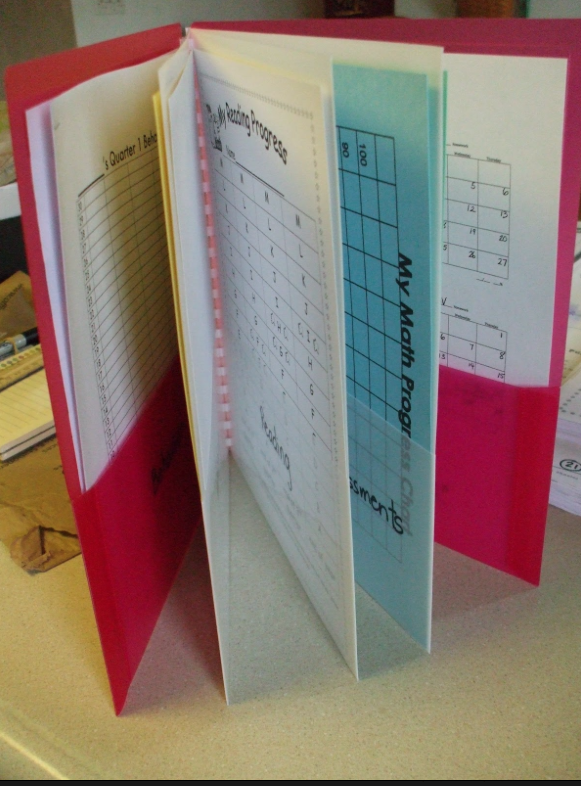 My data folders allowed me to consult with each student and let them know what they could individually do to support their team. Here are some of the things I included in each student data folder:
Graph to chart individual ISIP growth
Graph to chart growth in Lexiles
Student Summary Handout Report
Sticky note with current Lexile range to assist with them when selecting books
Strategies checklist for reading
Weekly rotation schedule
Goals they personally want to reach
After monthly assessments, I met with students to discuss progress and set new goals. Sometimes "players" needed to switch teams based on skill progression, and I called this "Draft Day." I know, sports overload! But I continued the sports-themed classroom approach for years, because, well, If it works, why change it? Plus, I saw growth when I implemented this approach. My students felt like they had a stake in what was happening and they had fun while learning.
I'd love for you to share how you use small groups in your classroom. You never know when your idea can lead to a breakthrough for another educator! Please share your strategies with us here, or on Facebook or Twitter.
One last suggestion: I turned my small group teams into countries during an Olympic year, and it turned out to be a great way to integrate social studies!