Computer-adaptive instruction for middle school can help teachers save time. For reading intervention and instruction, tools and technology give educators resources to help students succeed.
One middle school discovered unexpected benefits after implementing educational technology for reading intervention. According to Reading Interventionist, Debra Stewart at Robinson Middle School in Topeka, Kansas, teachers found Istation Reading's computer-adaptive programming helpful for three main reasons when they began using it.
A Common Measuring Tool – The school's 6th – 8th grade students see the same assessment format throughout middle school. Having a familiar program throughout the school helps educators, students, and parents focus more on mastering skills and less on learning how to use new programs and formats. Comparing grade level growth and measuring data using one tool helps educational leaders make meaningful and informed decisions about the future of their school.
Teacher-Student Conferences

– Teachers are able to conduct personal conferences with their students based on

Istation's personalized data reports

. The assessment, Istation Indicators of Progress (ISIP™), offers talking points for teachers so they will know what to focus on.

Before students take the monthly assessment, teacher show them their previous ISIP score. This helps students stay motivated and keep a goal in mind.
Printable Teacher Resources

–

Teacher Directed Lessons

are available to educators that use Istation Reading, Math, or Spanish. Teachers can use Istation's printable lessons each morning as they work with individual students on skill growth. Grade level appropriate books can be printed out as well and used in centers or in student groups.

In addition to language arts and reading instruction, science and social studies teachers can use Istation's printable books to reinforce vocabulary in specific content areas.
Stewart said Istation makes learning fun, and it's a program she believes in. Teachers at Robinson find the computer-adaptive instruction helpful in the classroom, and students who didn't like practicing their reading skills before really enjoy reading now.
Taking Learning to the Next Level
Designed specifically for middle school students, Istation's Timeless Tales 2.0: NexLevel (TT 2.0) is the next generation in game-based reading instruction. It maximizes student agency and provides authentic learning experiences. Plus, TT 2.0 offers branching narratives, relatable characters and environments, an adaptive arcade, and an engaging overall game narrative, all deeply rooted in and aligned to the standards.
Interactive Writing Instruction
Istation also includes computer-based writing instruction with animated characters who present lessons that motivate students to become better writers. One of Stewart's students now knows all six traits of good writing thanks to Istation's Calvin Cool, an animated character she calls a "good friend."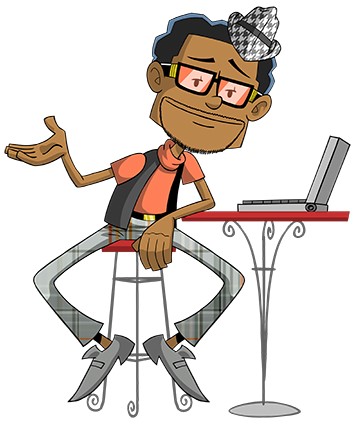 To learn more about why educational technology works for middle school, get the Istation Reading e-brochure and share with colleagues.